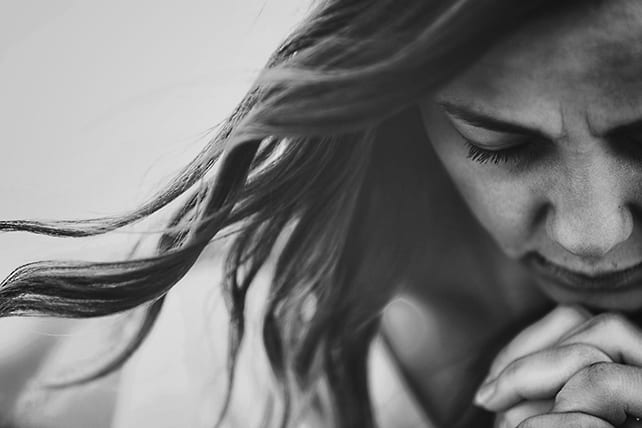 Years ago, someone close to me was facing a big decision. He wrangled with it for months, leaning one way then the other. One day, he walked out by the water to think and pray. A friend saw him and strolled out to chat. Once he'd shared his dilemma, his friend asked this question, "Do you have days of doubt and seasons of peace? Or days of peace with seasons of doubt?" It was a game-changing question. Soon he knew what to do.
My favorite verse about this says to "let the peace of Christ rule in your heart." The word "rule" comes from the Greek brabeúo—which means to let the peace of Christ "act as an umpire." In baseball, the umpire's word is final. He's not a mediator…not trying to work it out or find common ground. He's an arbitrator. He looks at the facts and rules one way or the other. Ball or strike. Out or safe. In this context, peace or not peace. If we let 'the peace of Christ' lead us in our decisions, we'll either have peace or we won't. If we have peace in our hearts, then we should go for it. If we don't, we should say 'no'…
…or we should wait.
Sometimes we don't have a definite peace in our hearts. We're torn. I guess it's a little bit like in football when the referee says "the last play is under review." We hold the final decision in suspense until we get confirmation. In life, we don't get an instant replay where we can examine the facts in slow motion. More often, it's just sitting in the decision for a while…waiting to see how God moves in our hearts. Giving Him room to send the 'seasons of peace' and dial down the 'days of doubt.'
One other piece of the peace…God calls us to peace as 'members of one body.' That means to bring trusted advisors into our decisions. If you have a peace but your trusted friend doesn't, that may be God saying, "Wait a bit…take another look…there might be something you've missed." "Plans fail for lack of counsel, but with many advisers they succeed," says Proverbs. Failing to seek the counsel of others comes from pride. Again, the Proverbs…"Where there is strife, there is pride, but wisdom is found in those who take advice."
So I'll ask…are you wrestling with a big decision? Does either option conflict with Scripture? Sometimes that can narrow the options. Does either option create strife with your wife and family? That might make it simpler too. And then of the remaining options, which offers seasons of peace?
Scripture: Let the peace of Christ rule in your hearts, since as members of one body you were called to peace. And be thankful. (Colossians 3:15)
Mentor Tip: You're going to be tempted to jump into your guys' decisions. Don't. Ask questions, point them to Scripture and tell them relevant stories from your experience.
This article originally appeared here.