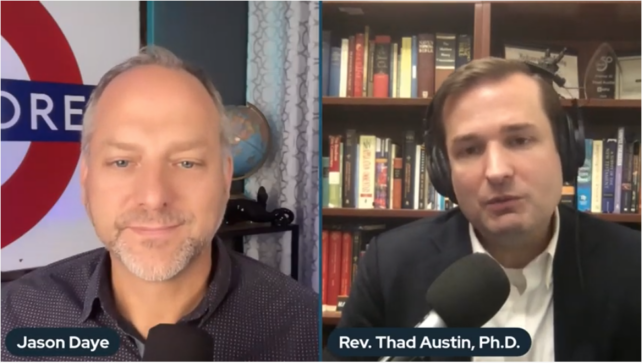 As pastors and ministry leaders, we feel called to support and care for others. Yet oftentimes, we do not accept that same support and care for ourselves. In this  conversation on FrontStage BackStage, host Jason Daye is joined by Dr. Thad Austin. Thad is a senior director at the Ormond Center at Duke Divinity, and he and his team have completed a research study looking at caring for pastors and ministry leaders. Together, Thad and Jason look at some of the theological and biblical underpinnings of caring for clergy, as well as some of the roadblocks that hinder ministry leaders from accepting the care that can help their lives and ministries thrive.
FrontStage BackStage Podcast Guest Thad Austin
Watch the entire podcast here.
Keep Learning
Looking to dig more deeply into this topic and conversation? Every week we go the extra mile and create a free toolkit so you and your ministry team can dive deeper into the topic that is discussed. Find your Weekly Toolkit below… Love well, Live well, Lead well!
Podcast Links