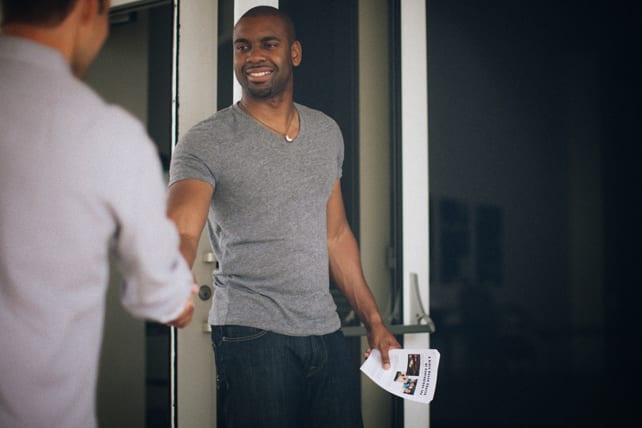 Almost every pastor will admit their church is deficient in the area of men's ministry.
Men are a strategic force for change in the world, and they have an enemy, and it's not what you think. It's apathy. It is the appeal of inaction that lies within every man's heart.
Despite what we may have heard, no man can truly thrive as a loner. According to Vince Miller, former pastor and now a popular men's ministry speaker, "Men need interaction with others, and especially other men."
Only 10 percent of the churches in America have an active men's ministry. But surprisingly all that is needed for a men's ministry to work is for a church to have a pastor that is committed to it, a man who wants to lead and the infrastructure to support it.
While the culture would attempt to silence the voice of men by attacking their masculinity, exaggerating male short-comings and belittling their Christian worldview, Christians believe this is not the answer. We believe men are a strategic audience and force for change in the world and that God ordained men with power, authority and the opportunity to define the world around them.
Miller, now the CEO and founder of Be Resolute Men's Ministry https://beresolute.org/, was raised by an atheist single mother, but it was his Christian grandfather that spent hours mentoring him how to be a man. When his grandfather passed, Vince spent the next 20 years trying to find another man like his grandfather to mentor him. He asked two to five men each year. Every one of them said no, and the excuses were the same. Some said they didn't have the time, and others admitted not knowing how.
Miller saw that men wanted to become better, but didn't know how. "Each man has a silent voice that entices him to say and do nothing when God has called him into action," he said. His personal rejections of mentorship spurred Miller to study how men thought, spoke and interacted with each other. These observations led him to to create a mentoring system for men that would remove both of the objections. He wrote Thirty Virtues That Build Men, a short book with 30 principles, two pages each.
In Thirty Virtues That Build Men, Miller applied what he learned. It includes starting with a goal. "What man doesn't love that?" says Miller, "and [it] takes the guesswork out of a spiritual conversation and allows men to brother up with a friend, neighbor, church member or relative. By unpacking their thoughts with another man, it results in a rich spiritual payoff."
Vince says when you hand a man the book, invite him out to coffee and ask him to mentor you, the two obstacles are removed. "Every man has time for coffee and the book provides all of the the structure you need." he said. He has seen this method of men's mentorship change men's lives, and their family changed because of it. According to Miller, "When you change a man you change a community."