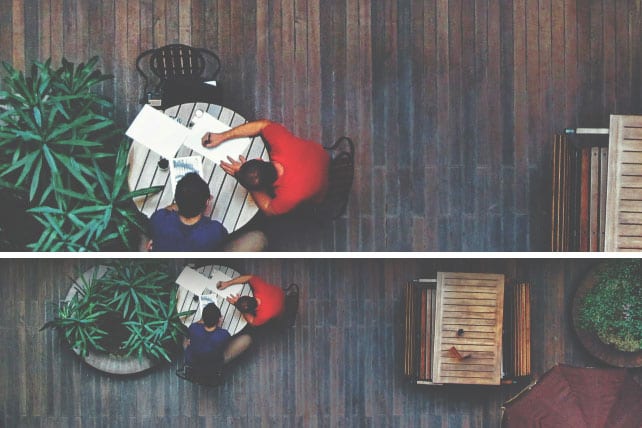 I know my leadership style. I'm a big-picture, vision-casting leader. The details, frankly, don't hold much appeal to me.
By itself, my leadership style wouldn't accomplish much. But surrounded by staff and volunteer teams whose gifts complement mine, I've watched God achieve many milestones through Saddleback Church.
He is, after all, both the giver of vision and the giver of those who can handle the details that breathe life into vision.
There's nothing inherently right or inherently wrong about being a vision-casting leader. It's simply the way God wired me. He may have wired you differently. The key is for each of us to recognize our personal style, up front.
Then we can recruit a team with gifts that will enhance and supplement our style. This is important because God calls the church a body with many different parts, each having different gifts. Each part is necessary for the overall health of the body.
There's tremendous power in cooperation. We do our best work when, instead of jockeying for position or trying to build a base of power, we work together—building on each other's strengths and shoring up each other's weaknesses.
Must a Pastor Lead?
Paul told the Ephesians, "Now these are the gifts Christ gave to the church: the apostles, the prophets, the evangelists, and the pastors and teachers" (4:11 NLT).
And he was clear about God's purpose for establishing these leadership roles in the church: "Their responsibility is to equip God's people to do his work and build up the church, the body of Christ" (Ephesians 4:12 NLT).
As pastors, we show our love for Christ by our love and care for his people. We feed, we nurture and we lead. In this way we love Christ.
When love gets introduced into the picture, we cease to feel coerced into leadership. Rather, in whatever way we are best gifted to do so, we lead willingly. We lead with grace. We lead with honesty and integrity, putting others' needs ahead of our own.
This brand of leadership is far from a controlling or bossy style. It is more of a guide, one that shows the pastor isn't afraid to live as the example of what he preaches. It's a tall order, but it's also a worthy one.
Can Leadership Be Learned?
We may know our gifts are clustered in the areas of preaching and teaching, not administration. Yet our role as church leader seems to call us to administrative tasks.
The good news is that while we may never achieve excellence in administration, we can learn to become effective. Management guru Peter Drucker explained in The Effective Executive, "Effective executives…differ as widely as physicians, high-school teachers or violinists… What all these executives have in common is the practices that make effective whatever they have and whatever they are."
Drucker said that the word "practice" indicates these successful habits can be learned if they are repeated over and over, just as a violinist repeats her scales.
Many of the practices Drucker identifies as leading to success at work translate well to a church setting. Effective managers, he says:
know where their time goes
focus on desired outcomes
build on strengths of others (and themselves)
concentrate their efforts where they'll have the most benefit
are careful, decisive decision makers
Leading With Limited Resources
Although I do practice most of these habits on a regular basis, less than three years into planting Saddleback Church, I recognized the need for administrative leadership of an individual who would roll up his sleeves and get his nails dirty working to carry out the vision. So we recruited Glen Kreun to come in as our executive pastor. Glen's gifts were in the area of detail management, administration and keeping the team on track every day.
And if resources aren't there to create a paid position, it can be just as effective to recruit and equip trustworthy, gifted volunteers to fill the gaps.
When you help people discover how God has shaped them to serve others, you can help them find the best places for them to use their gifts. And we can delegate tasks to them with confidence. We can take our hands off the projects and allow workers freedom to accomplish a goal themselves.
Time to Lead
One of the best reasons to delegate comes straight out of any book you might read on time management. We can't try to be and do everything. We must accept our limitations. The quickest way to burn out is to try to do everything and try to do it all well.
Our highest calling as pastors is our responsibility before God for the spiritual health and growth of our people. If we're all wrapped up in who's printing the bulletins and who's staffing the nursery, we may be getting sidetracked from our primary calling.
We need to keep ministry and administration in balance. Delegating helps us do just that. I've found a few keys that help me delegate effectively:
Break down major goals into smaller tasks.
Develop clear job descriptions so people know what is expected of them.
Match the right person with the right task.
Delegating is more than just passing off work. You need to understand what the task is all about and what the person is good at, and then get them together. Delegating is all about freeing and equipping people to be creative.
A Leader's Measure of Success
We can measure our success as pastors, as leaders, if all five of God's purposes for the church are in balance. Imbalance, on the other hand, indicates an unhealthy church.
No one leader can give all of his energy to all five purposes. It is our responsibility as pastors and shepherds to discern our gifts and then select other gifted believers to fill those other purposes.
Every believer is a minister. Every believer is responsible to use his or her spiritual gifts, heart, abilities, personality and experiences to benefit God's Kingdom.
This article originally appeared here.