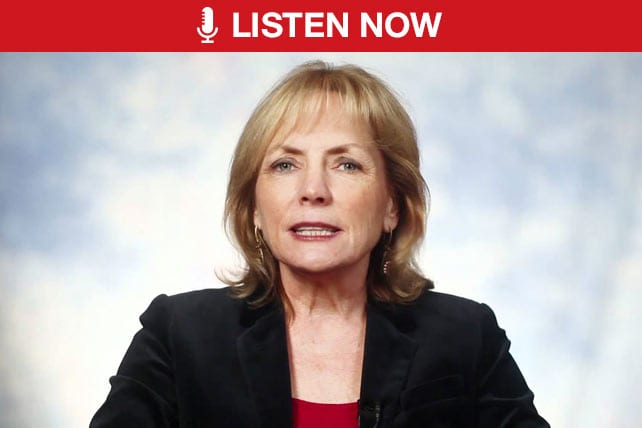 Dr. Meg Meeker has spent almost 30 years writing, teaching, speaking and working as a practicing pediatrician. Her life's work has been about equipping parents and children with the tools necessary for health and happiness. She is the host of the Parenting Great Kids podcast, and her parenting advice has been featured by many ministries, including Family Life, Focus on the Family, and Dave Ramsey, who refers to her as, "America's mother." Meg's most recent book is titled, Raising a Strong Daughter in a Toxic Culture. She and her husband, Walter, have four children and five grandchildren. 
Key Questions for  Meg Meeker
-How is premature sexual activity connected to depression in young people?
-What can parents do before their kids are sexually active to encourage them not to compromise themselves?
-How does social media create added pressure, especially on girls, to act in compromising ways?
-How can parents and church leaders protect kids from the dangers of social media while also teaching them how to use it in a healthy way?
Key Quotes from Meg Meeker
"When I look at teenagers who are sexually active, I've noticed that more of them have self-esteem issues, are more anxious, and struggle with more depression. So I started researching this, and sure enough I found in the literature that sexual activity in the teen years is tied with depression."
"Parents are just convinced, '[Having sex] is what kids are going to do, there's nothing I can do.' Well, there's a lot parents can do."
"We're living in a hypersexualized culture. Everybody knows that. Anybody who wants to sell anything laces it with sexual innuendo…and they know that's going to sell their stuff. The targeted market for a lot of this is teenagers and kids."
"Depression is really about accumulated losses that get stuck in the heart and that aren't grieved, that sort of well up inside of somebody. And when we think about it, there are a lot of losses that girls can feel on many different levels from being sexually active, and those can lead to depression."
"First thing is you establish yourself as the go-to person when it comes to talking about sex. Now, a lot of parents are very uncomfortable with that, but that's ok. You've got to get over it. Because kids are being talked to about sex, and you've got to jump in the arena."
"We don't want to project a negative sense about sex…we have to be very positive about it."
"We need to live with our kids on a deeper level."
"Girls, when they hit the teen years in junior high, are very self-conscious, and their self-esteem goes down. So they turn to the place where they feel they're going to get a boost in their self-esteem, particularly if they haven't gotten it at home…They turn to social media to get affirmation from their friends."
"Social media really has an addictive quality because girls are going there to feel better about themselves, but it ends up making them feel worse about themselves."