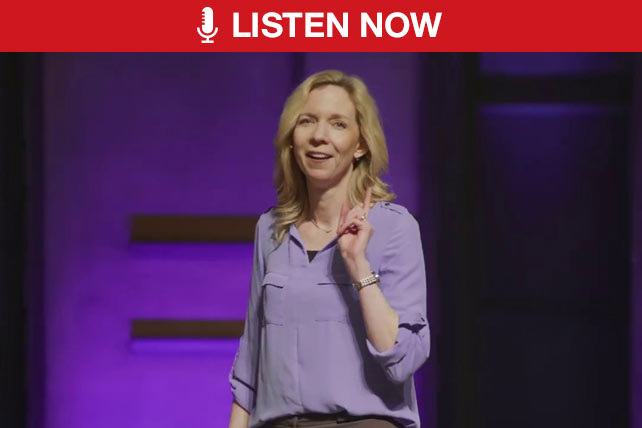 Dr. Kara Powell is the Executive Director of the Fuller Youth Institute and a faculty member at Fuller Theological Seminary. She speaks regularly at parenting and leadership conferences and is the author and co-author of a number of books and resources. She has recently released Faith in an Anxious World, a four-week study for youth and their parents.
Key Questions About Our Youth for Dr. Kara Powell
-What are unhealthy coping mechanisms our youth are turning to while they are sheltering at home because of the coronavirus?
-Why is face-to-face communication important to teens, even though they are so digitally connected?
-What advice would you give to our youth leaders now as they try to check in with their youth?
-What are some coping mechanisms that are helpful for teens?
Key Quotes About Our Youth from Dr. Kara Powell
"This is an anxious season." 
"Generally, in a more normal time, the estimate is that one out of three of us will develop an anxiety disorder at some point in our life times, and I can't help but think that this sort of season just turns that a few clicks."
"Pay attention to any abnormal swings in behavior."
"If you start to have a hunch that something doesn't feel quite right, pay attention to that. That's when you need to press in, act, and ask some questions."
"[Teens] will often turn to substances. They'll turn to technology…Often when teenagers feel anxious, they'll just dive into technology as a way to escape."
"I think pornography is going to be something that young people are going to be more tempted by in this social isolation season because they're just on their own so much and they're just bored, and it's only a few clicks away."
"We're created in God's image, and God's image is inherently communal."
"Community often does that for us—it defines reality for us…and when we lack that sounding board, our anxiety and fear can increase."
"I've been thinking a lot the past few weeks about the possibilities that this is opening for the church."
"One of my prayers these days for the church is that we would hold tightly to what's most important and hold more loosely to what's not as important."