Preston Sprinkle: Jesus Left the 99 to Pursue the One—And That Means Trans People
Dr. Preston Sprinkle 
is a biblical scholar and international speaker who serves as the president of the 
Center for Faith, Sexuality & Gender
. He is a New York Times best-selling author who has written numerous books including, "
People to Be Loved: Why Homosexuality Is Not Just an Issue
" and his latest, "
Embodied: Transgender Identities, the Church, and What the Bible Has to Say
." Preston and his wife, Chrissy, live in Boise, Idaho, with their three daughters and son.
Listen to Dr. Preston Spinkle's podcast on the ChurchLeaders Podcast today.
Other Ways to Listen to This Podcast With Dr. Preston Sprinkle
► Listen on Apple
► Listen on GooglePlay
► Listen on Spotify
► Listen on Stitcher
► Listen on YouTube
Laurence Koo: A Call for the American Church to Welcome Single (LGBTQ) Believers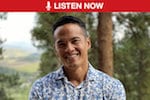 Laurence Koo was born and raised in the Netherlands and studied dentistry in Amsterdam. While in college, he met the Navigators and became involved as a student leader. After graduation, Laurence served on staff with the Dutch Navigators and in January 2017 moved to the U.S. to join the missions department of the U.S. Navigators in Colorado Springs, Colo. He now serves the director of iEdge, a program that sends out teams of young adults into the nations to do cross-cultural discipleship ministry. Laurence is also an international speaker and consultant on the topic of sexuality.
Listen to Laurence Koo's podcast on the ChurchLeaders Podcast today.
Other Ways to Listen to This Podcast With Laurence Koo
► Listen on Apple
► Listen on GooglePlay
► Listen on Spotify
► Listen on Stitcher
► Listen on YouTube