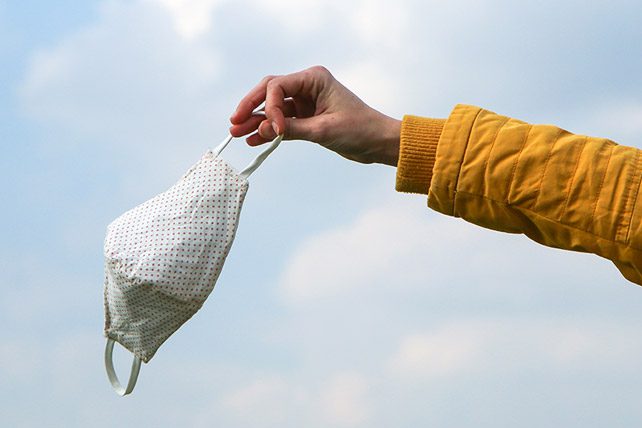 The last two years have been unprecedented, unbelievable, devastating, incredible. (Pretend this is the Amplified version of this blog. You pick the word!) Now, as the last holdouts for Coronavirus mandates, Oregon, Washington, and others, are planning to reduce their restrictions, it's time to put COVID behind us and move forward as a church. But, moving forward is not the same as returning to life as it was in 2019. Here are some things you should expect.
Don't Expect Everyone to Rush Back.
Churches that've been fully open for more than a year are seeing 50% in in-person worship. Your people fall into one of three categories: Cautious, Comfortable, or Curious. The cautious are still not sure they want to take the risk. While COVID numbers are falling, new variants are lurking around the globe. Maybe they're concerned about their health or a loved one's health. They will probably continue to stay away for a while. Many comparisons have been made between this pandemic and the Spanish Influenza of 1918-1919. Do you know when the Spanish Influenza completely disappeared? It lasted until 1951 when it was replaced by Bird Flu. (Sorry for that bit of bad news.)
Some of your people are comfortable. It's just more convenient to stay home in their pajamas to watch the worship service while they're eating brunch. Bad habits have formed. Think of a health club membership. Health clubs survive on people paying their monthly dues but never showing up. They intend to show up, but they just have trouble getting there. The same is true for your congregation.
If your weekend service is largely built on programming, here's the rub – people can equally access programming at home. So, why don't you just cancel your online stream? Because they will switch over to someone else's online stream. Your weekend service has to be more than programming. They might have come for programming initially, but they will come back for community. It's time to rethink your Sunday morning. No one is going to start attending in-person again just because they are "supposed to." Those folks are already attending in person.
The third group who've been watching online are the curious. They've enjoyed watching the service without anyone watching them. This is the group to pay attention to when they show up in-person. They aren't a "first time guest." They've been watching online for weeks to months. When they show up, they are ready for next steps. A pastor told me recently that someone showed up for the first time in-person, made a profession of faith, attended their Growth Track, and joined a small group – all in one day! When they show up, be ready to engage with them.
Don't Expect Volunteer Roles to Fill Immediately.
During the pandemic, people divested themselves of everything – going to the office, attending worship services, going to school, volunteering their time, shopping for groceries, going out to dinner, and everything else. Why go somewhere when it can be brought to you? Why live in San Francisco with its high taxes, when you can telecommute from Miami and pay no state income tax at all? Why go out to a movie, when you can Netflix and chill at home? The world has changed.
Many churches who have been open for a while have struggled to offer additional worship services because they just don't have the help they need in children's ministry. Some of the workers left. Some of the workers continue to stay home. Some went somewhere else. Others were just burned out. Much energy and effort will be required to rebuild this. You should count on those who are already gathered in-person to help before you expect folks to show up and reengage immediately. Lead the folks you have.
Expect People to be Gone.
The Spanish Influenza of 1918-1919 was followed by the Roaring 20's. (Hey, we're in the 20's). Two significant things happened after 1919. First, the Spanish Influenza was never mentioned again. People put it completely behind them and didn't talk about it anymore. Second, people were gone. They traveled extensively both nationally and internationally. They had been cooped up for too long. They had been limited for too long. Now, they were gone.