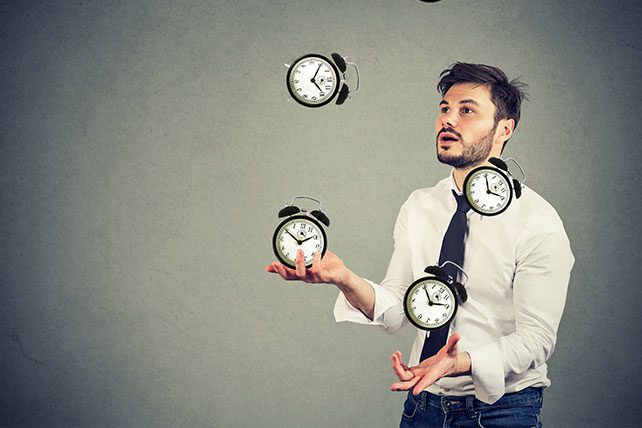 Youth leaders have a very challenging job. But with good management, leadership, judgment, hard work, and integrity, youth ministry can be rewarding and satisfying. Since entering youth ministry, I've collected practical resources for leading effective teen programs. I've always gravitated toward seeking better ways to lead.
At Orange, I learned from incredible leaders. I also talked with hundreds of youth pastors about how they run their ministry. I learned so much about healthy, vibrant, sustainable youth ministry.
Two pleasures of my work are learning from youth pastors and sharing what I learn. This post is dedicated to sharing best practices about leading day-to-day youth ministry.
10 Vital Tips for All Youth Leaders
1. Youth leaders must trust and be trustworthy.
First, you need to trust people. Then people need to trust you. Unfortunately, youth pastors in general don't have a very trustworthy reputation. They often have a fly-by-the-seat mentality and a difficult time trusting others. When you trust people, they tend to trust you in return.
Extending trust is one of the best ways to create trust when it's absent. If you break trust with others, you might as well leave your current ministry position. Trust is the glue that creates a healthy, impactful ministry. Without trust, nothing you do will work or stick.
2. Youth leaders must be reflective.
Youth pastors need to look at themselves objectively. Analyze where you've made mistakes or turned people off. Have you headed down a wrong path? A good, honest look in the mirror produces self-awareness. That's essential for church leadership.
3. Youth leaders must be highly reliable.
This is simple, yet most youth leaders fall short. Returning calls, emails, showing up (on time), fulfilling commitments, having office hours, managing home life, and staying healthy are all part of being reliable. Reliability proves that a youth pastor has sustainability, trustworthiness, and consistency.
4. Youth leaders must know how to run a meeting.
According to Patrick Lencioni in Death By Meeting, youth workers should hold three types of meetings.
Daily stand-up meetings (five minutes)
Weekly tactical meetings (one to two hours)
Monthly strategic meetings (two to eight hours)
Youth leaders must know how to wrap up meetings and draw conclusions. They need to set the time and agenda for the next meeting. Then they must direct individuals to carry out certain tasks as a result of decisions made at meetings.
The single biggest structural problem facing leaders of meetings is the tendency to throw every type of issue that needs to be discussed into the same meeting, like a bad stew with too many random ingredients. –Patrick Lencioni
5. Youth leaders must know how to lead under senior authority.
Learning how to stay under authority is key. Youth pastors are entrepreneurial and mavericks by nature. So it's more difficult for them to obey and sit under senior leadership. But submitting isn't a sign of weakness and conformity. Rather, it's a demonstration of obeying God's authoritarian structure for His church. 
One of America's best senior pastors, Andy Stanley, tells youth pastors: You will never be over authority if you don't know how to be under authority.