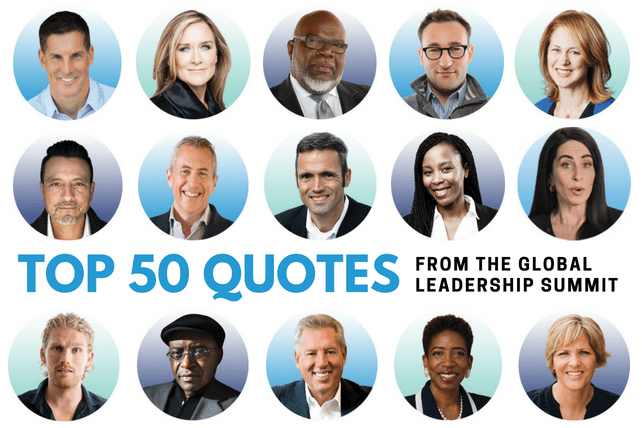 The 2018 Global Leadership Summit carried on the spirit and tradition of past Summits. Experts in the church and business world shared their best thoughts on leadership and we are all better for their wisdom. Although the Summit is over, their words and ideas will continue to ruminate in our minds in the days and months ahead. The following are just 50 of our favorite quotes from #GLS18. It was hard to narrow the list down to 50!
"We can make excuses or we can make a difference, but we cannot do both."
"Some leaders make you feel they are important. The best leaders make you feel important."
"If you don't trust your team, you're either too controlling or you have the wrong people. Either way, the problem is yours to solve."
"People would rather follow a leader who is real than one who is always right."
"Most leaders could learn from their mistakes if they weren't so busy denying them."
Read more about Craig Groeschel's speech. 
Angela Ahrendts 
"It's our job as leaders to keep pace with everything changing around us."
"Trust: With it, you can do anything; without it, you can do nothing."
"If anything, I would love to rebrand religion."
"The future of work will be simpler. It has to be."
"Legacy is a story about you that is yet to be written, but for which you hold the pen."
Read more about Juliet Funt's speech.