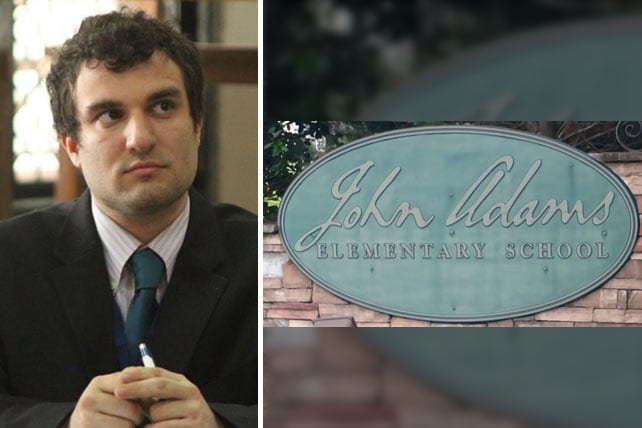 The Freedom From Religion Foundation (FFRF) has issued a warning to Kingsport City Schools regarding a partnership one of the district's schools has with a local church. Christ Fellowship Church, located in Kingsport, Tennessee, has a mentoring program for students at John Adams Elementary School. This relationship, claims the FFRF, violates the Constitution's requirement for there to be a separation between church and state.
"The partnership between Christ Fellowship Church and John Adams Elementary School impermissibly advances religion," wrote Dante Harootunian, Legal Fellow for the FFRF.  "[It] communicates a message of school district endorsement of religion and is marked by excessive entanglement between the school district and the church."
Kingsport City Schools in Trouble
FFRF's news release includes a screenshot of a video posted to Christ Fellowship's Facebook page. The post, which advertises the mentoring program and has since been removed, asks, "Have you ever been a mentor or been mentored? Does walking in the life of a child to show the love of Jesus, influence in a positive direction, and offer an opportunity to be all God designed for them to be pull on your heart strings?" 
The church's website currently still mentions the mentoring ministry, but with less direct religious language than the Facebook post had: "One of the ways CF is making a tangible difference in the lives of children in our region is through our Mentor Program in partnership with John Adams Elementary School. Mentors from our church consistently meet with the child they're mentoring to show love and influence them in a positive direction." 
The FFRF, a nonprofit based in Madison, Wisconsin, says that a "local community member" alerted the organization to the partnership between the church and the school. The FFRF has taken issue with the program's purpose being for students to "see the love of Christ" and "share Jesus' love." Annie Laurie Gaylor, FFRF's Co-President, responded, "It is shocking that the school district is allowing such a blatantly inappropriate program to operate in its schools. Religious organizations should never be allowed access to such young public school children."
Not Proselytizing, Says the District 
According to the Times News, Kingsport City Schools is now reviewing the elementary school's relationship with Christ Fellowship. Assistant Superintendent of Administration Andy True said that FFRF is wrong in thinking that the church is using the program to convert students: "They're saying this is a proselytizing situation. This is not. It's not anything where religion is being brought into the school."
So what exactly are the mentors from the church doing? Mentor Joe Gervais says that every week he spends 45 minutes to an hour at the school and that mentors typically read, play games and eat meals with their students. Says the Times, "Gervais said he asks [his] student, who reminds him of his grandson, how his day and week have gone, about problems he might be having, about life in general and about what's going on at home."
Kingsport Superintendent of Schools Jeff Moorhouse said Christ Fellowship's program is similar to those held by other churches and groups in the district. And the school counselor at John Adams observed there are not enough volunteers from the church to meet with every student in need of a mentor.
ChurchLeaders has reported on other warnings the FFRF has recently administered. One of these pertained to Judge Tammy Kemp, who gave a Bible to former police officer Amber Guyger after the conclusion of Guyger's trial. The FFRF also demanded action from a different Tennessee school district when high school students held a baptism on a school's football field after practice.