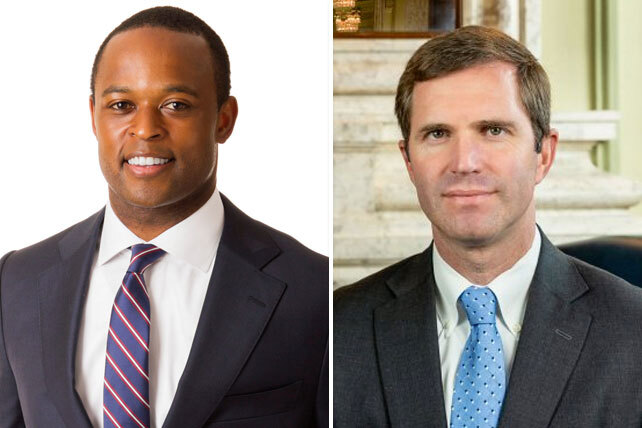 Kentucky's current ban on mass gatherings—including worship services—faces continued opposition. State Attorney General Daniel Cameron is now warning Gov. Andy Beshear he'll face a lawsuit unless he walks back a March 19th executive order.
In that order, Beshear, a Democrat, banned all mass gatherings in an effort to prevent the spread of COVID-19. Several churches pushed back, and Kentucky State Police wrote down the license plate numbers of some Easter worshipers, urging them to self-quarantine.
Cameron, a Republican, says that churches are being targeted unfairly and that citizens' constitutional rights are being violated.
Give Church Leaders the Choice, Says AG Daniel Cameron
During a Tuesday news conference, Attorney General Cameron said the governor has "broad power" in an emergency but can't "violate the First Amendment by discriminating against faith-based practices." He's reminded of the unfairness "every time I drive by a big-box store and see dozens of cars" in the parking lot, he said.
Cameron isn't necessarily advocating for an immediate resumption of in-person worship, he says. He just wants Kentuckians to have that option. "I believe that the good Lord gives us wisdom and judgment, and we should use it in such a way that we protect our fellow Kentuckians," he says. "I have personally enjoyed online services offered by my church and applaud all religious leaders for their creativity and adaptability over the past several weeks. I have faith that Kentucky's religious leaders will listen to healthcare experts on when is the appropriate time and manner to resume in-person services."
The attorney general admits that elected leaders face tough calls during the pandemic. "We know that the virus could have tragic consequences, and we must do everything in our power to stop it," Cameron says. "But the virus is not the only unprecedented thing we are having to face now. Every day we are asked or ordered to take new steps to protect the public health."
Although Pastor Jeff Fugate has been holding online services lately, he supports Cameron's efforts to rescind the governor's order. He says his church, Clays Mill Baptist in Lexington, will follow safety precautions such as holding separate services for at-risk people and seating worshipers in every-other pew.
Gov. Beshear: 'I'm just trying to…save people's lives'
In his briefing on Tuesday, the governor insisted he's not targeting churches and said the law is on his side. "I'm not trying to set rules that are difficult, and I'm not trying to set rules that are controversial," Beshear said. "I'm just trying to set rules that save lives."
Initial rulings from a judge indicate the order is fair, the governor noted, adding that he's allowing drive-in services, unlike some other states. Beshear expressed frustration at the ongoing politicization of the crisis. The governor already faces one lawsuit about his pandemic response, specifically regarding a ban on certain types of interstate travel. AG Cameron's request to be a plaintiff in that case was recently approved.
So far, Kentucky has had more than 4,100 confirmed coronavirus cases and 213 deaths. Gov. Beshear has maintained that his strict orders are necessary because neighboring states, specifically Tennessee, haven't taken sufficiently aggressive actions.