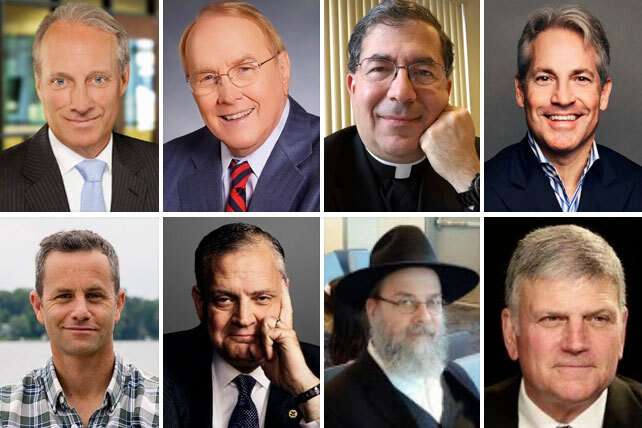 Concerned about the legal liability churches and other faith-based organizations could face upon reopening, 300 faith leaders—many of them pastors—have sent a letter to Congress. The letter, which is backed by legal non-profit First Liberty Institute, requests protection from lawsuits that could arise as a result of ministries simply doing their best to help people. 
"We are each concerned about a new threat to our nation's faith communities," say the leaders, "a swarm of lawsuits blaming houses of worship and religious ministries for any person who attended a religious gathering or received food or shelter from a charity or ministry and subsequently contracted COVID-19."  
First Liberty Institute Backs Religious Leaders
First Liberty Institute submitted the letter to the Senate Committee on the Judiciary on Tuesday, May 12. The letter's signatories state they "support prudent efforts to balance public health with the desire to 'reopen America,'" but note that the guidelines for reopening are varied and sometimes contradictory. "We are concerned," say the faith leaders, "that some people—and their lawyers—will cherry pick certain guidelines from around the nation in order to assign liability to religious organizations." 
The leaders and First Liberty Institute fear that someone might sue ministries for not following "a single recommendation buried deep within a set of guidelines" or for not observing "a more stringent guideline issued in a town a thousand miles away." Even if a court were to side with a religious institution at the conclusion of a lawsuit, the legal battle could force the ministry to shut down before it is able to see the case through to its end. And faith-based organizations might choose to remain closed simply to avoid that scenario.
"To avoid these unintended consequences," write the faith leaders, "we propose that Congress include in the next iteration of COVID-19 economic relief legislation immunity for religious organizations from negligence suits resulting from their serving the public or reopening in accordance with local orders." The leaders suggest that these laws be similar to COVID-19 laws that protect medical professionals and those who provide protective equipment. This way, ministries will still be held accountable for "gross negligence or willful misconduct" while at the same time being able to receive "desperately needed protection from simple negligence lawsuits."
Notable leaders from the evangelical community who signed the letter include Franklin Graham, Dr. R. Albert Mohler, Jr., Kirk Cameron, and Eric Metaxas. Signatories outside the evangelical world include Father Frank Pavone, Rabbi Yaakov Rich, and Rabbi Pesach Lerner.
Although the White House has issued reopening guidelines, it is up to individual states to determine how to go about restarting their economies as they emerge from the COVID-19 crisis. So far, Congress has passed three relief packages, which have received bipartisan support. Whether or not there will be such support for religious liability protections is questionable, however. CNN reports that there is currently no bipartisan support for including liability protections for small businesses in the next relief package.
The question of what it means to protect people's health and safety while maintaining religious freedom remains a divisive issue in the country. Fellowship Church (located in Texas where houses of worship are deemed essential) recently reopened while taking detailed and methodical safety precautions. Leaders within a network of 3,000 churches in California have recently said they will reopen without the governor's permission. Yet other churches in that state see following official guidelines as a way of being responsible.
Illinois governor J.B. Pritzker has said that churches in his state will not be able to fully reopen until the coronavirus is effectively suppressed and the economy is fully open again, something that could take over a year. At least one Illinois church has defied those guidelines and sued the governor. Other churches in the state have requested temporary restraining orders so they can meet with impunity while following safety precautions. 
There is no doubt that the question of when and how to reopen is fraught with challenges of various kinds. The faith leaders conclude their letter to Congress saying, 
America's faith communities and places of worship have always been at the forefront of ensuring that the hungry are fed, the naked are clothed, and the homeless are sheltered. The undersigned organizations and individuals urge Congress to provide the assurance that America's faith communities can continue to be good Samaritans to the oppressed and the downtrodden as our nation begins its slow rebuilding.