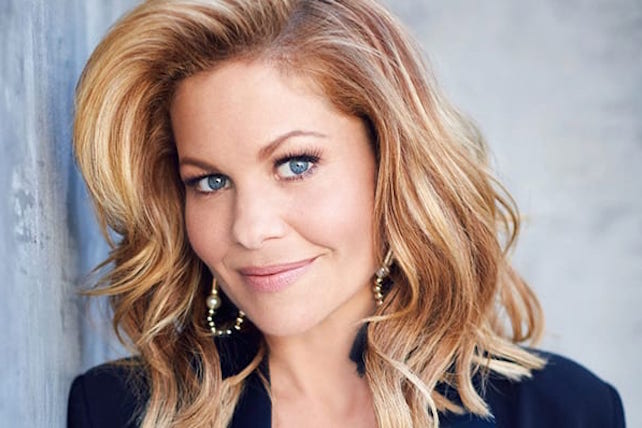 With the COVID-19 pandemic totally upending life as we know it over the past several weeks, celebrities far and wide are doing their part to remind us that we're all in this together.
On Sunday, Candace Cameron Bure teamed up with her brother, fellow 80's TV star Kirk Cameron, and a star-studded lineup of contemporary Christian artists to put on the 'Hope Rising' Benefit Concert to raise money for Samaritan's Purse, a Christian humanitarian aid organization serving on the front lines of COVID-19.
The at-home benefit concert trend has seen mega success throughout this pandemic, with similar specials bringing in millions for COVID-19 relief efforts.
While Bure and Cameron say they've enjoyed similar benefit concerts in the last few weeks, the siblings wished the performances had included contemporary Christian artists.
"My brother called me and he's like, 'We got to do this, but with songs that have meaning and purpose and actually give hope from the guy who gives us everything and provides it all and comforts us and helps with our worries,'" Bure said.
So they pulled together their resources, and set out to do a different type of benefit concert—one that would bring hope and comfort that this world cannot offer.
"People are in need of hope, faith, courage, and inspiration during this anxiety-producing time," Bure says.
The Hope Rising COVID-19 Benefit Concert aired live on Facebook Sunday night, featuring performances by Casting Crowns, Mercy Me, Newsboys, Natalie Grant, Matthew West, For King & Country, Kari Jobe, Cody Carnes, and more—live from their sofas and home studios.
Sprinkled between musical performances were inspirational anecdotes by Bishop T.D. Jakes, Kristen Chenoweth, Franklin Graham, Lysa TerKeurst, and others, as Bure and Cameron hosted the event live from their respective homes.
The special was originally set to air on Easter, but Bure says the network that had committed to airing the concert backed out. The siblings approached several other networks before reaching an agreement with Facebook Live.
"Everyone we approached, aside from the networks, no one we asked said no. Everyone wanted to do it," Bure says. "I feel like it's the best in humanity that we see when times get so difficult, and we're in such a weird, odd time in our lives."
All performances and production from Sunday's event were completely donated, and one hundred percent of the concert's proceeds will go directly to Samaritan's Purse.
Bure says choosing Samaritan's Purse as the beneficiary was especially important because they are doing the hard work with purpose during this pandemic.
"Samaritan's Purse has boots on the ground in Central Park, with those big white tents set up as mobile hospitals you're seeing on the news. They are on the front lines helping those affected by COVID-19 but also doing it in Jesus' name," Bure says. "That was important to us as people of faith, to know the good work they are doing also has a purpose to share God's love.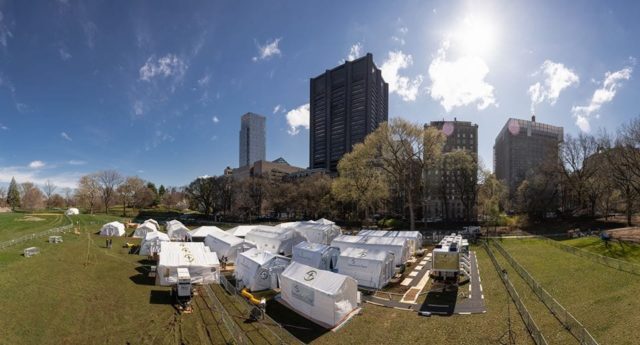 You can catch a replay of the concert at HopeRising.live, and donations can be made to Samaritan's Purse HERE.