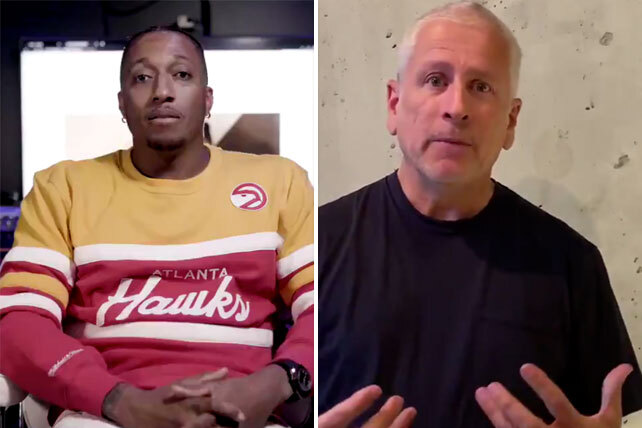 Sunday's roundtable discussion at Atlanta's Passion City Church was supposed to address racial healing. Instead, it made headlines when the megachurch's founder, Pastor Louie Giglio, made remarks that sparked backlash and an apology.
During the June 14 online service titled "The Beloved Community," Giglio talked with Lecrae Moore, a Christian rapper known as Lecrae, and Dan Cathy, CEO of Atlanta-based Chick-fil-A. While describing how the phrase "white privilege" is "like a fuse" for many white people, Giglio suggested "white blessing" might be a better replacement.
Participants Were Discussing Slavery's Impact
The controversial phrasing emerged after Giglio, 61, observed that people "miss the blessing of slavery that it actually built up the framework for the world that white people live in and lived in." Because talk of "white privilege" makes some people defensive, he added, "Maybe a great thing for me is to call it 'white blessing'—that I'm living in the blessing of the curse that happened generationally that allowed me to grow up in Atlanta."
Right before that, Giglio was talking about "the blessing" of the cross, and the comparison became "an awkward, nonsensical Christian-speak word salad," according to Pastor John Pavlovitz. He was one of the critics who took to social media afterward, tweeting: "Giglio's comments remind us that white evangelicals haven't changed as much in their supremacy, homophobia, or misogyny, as in their delivery. They've gotten catchier music and better megaphones—but the song remains sadly the same."
On Monday, Giglio tweeted he was "not seeking to refer to slavery as blessing—but that we are privileged because of the curse of slavery" and "the centuries of gross injustice done." He added, "My apology, I failed." In a video the next day, the pastor said he was "heartbroken about where we are as a nation" and said he'll help convey the message that "white privilege is real." In addition to being a "horrible choice of words," Giglio said the phrase "white blessing" doesn't "reflect my heart at all." He added, "Pray for me."
I'm sorry—a message from my heart. pic.twitter.com/FD6AYU1mcM

— Louie Giglio (@louiegiglio) June 16, 2020
Lecrae Responds, Urges Action
Lecrae and Cathy listened and nodded as Giglio spoke, but Lecrae later indicated he "wasn't okay with it" and "was very uncomfortable"—especially as the only African American on stage. "I think in my attempt to be diplomatic and gracious I missed an opportunity to care for the very people I came to represent," Lecrae tweeted, adding that he has "a lot of racial trauma" from "spending the last few years battling racism within the evangelical church."
Lecrae admitted he's "tired of conversations," adding, "This needs to be a time where [white evangelicals] listen and learn, and not a time when you're leading."
My response to #whiteblessing pic.twitter.com/KrPAd217Iv

— Lecrae (@lecrae) June 16, 2020
Historians linked Giglio's comments with "classic slaveholder theology," in which white pastors touted the benefit of black slaves converting to Christianity. Gerardo Martí, author of American Blindspot, says the wording "displayed an ignorance of…how this argument had been made to justify the oppression of blacks, and a God-ordained way of life."
At another point on Sunday, Cathy tearfully hugged Lecrae and made a gesture of humbly shining the musician's shoes. Faithfully Magazine editor Nicola Menzie commented that such actions "can come across as performative" but didn't want to dismiss the effort or intention. "This is a journey, especially for white people," she says of racial reconciliation, adding that it feels momentous to have more conservative Christians protesting racism.