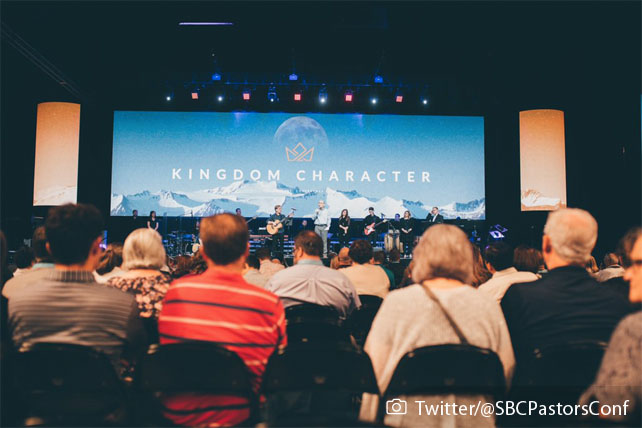 Long before this summer's ramped-up racial conversations and unrest, America's largest Protestant denomination had been wrestling with its name. Now the group still officially known as the Southern Baptist Convention (SBC) is making moves toward a new identity, one that replaces a regional and cultural element with a biblical one.
Back in 2012, SBC representatives approved the use of "Great Commission Baptists" as an unofficial or "doing business as" name. The denomination's 50,000-plus autonomous churches can choose for themselves which name to use.
On Monday SBC President J.D. Greear announced that the 2021 Annual Meeting theme is "We Are Great Commission Baptists," lending momentum to the move away from the SBC label.
J.D. Greear: 'Jesus was not a white Southerner'
Greear, whose presidency was extended because of the pandemic-related cancellation of this year's Annual Meeting, recently spoke to the Washington Post about the cultural shift occurring within the SBC. "Our Lord Jesus was not a White Southerner but a brown-skinned Middle Eastern refugee," he says. "Every week we gather to worship a Savior who died for the whole world, not one part of it. What we call ourselves should make that clear."
The denomination's theology remains the same, Greear says, adding, "We as Baptists want to be defined by 2025, not by 1845." Twenty-five years ago, the SBC formally apologized for its role in slavery and racism. This year, Greear stopped using a former slaveholder's gavel at SBC meetings and has said the Gospel is clear that "Black lives matter."
In the SBC, which has been experiencing membership declines, about 80 percent of churches are located in Southern states. One-fifth of SBC churches are now led by Black pastors or pastors of color.
Some pastors have left the SBC, saying its efforts to heal racial divides don't go far enough. This summer, John Onwuchekwa, pastor of Cornerstone Church in Atlanta, wrote that his congregation was leaving because the denomination downplays its racial sins. "Active harm requires active repair," he wrote. Of the SBC name, Onwuchekwa says, "It was never about geography. The convention was one bad marketing meeting away from being the 'Confederate Baptist Convention.'"
Why Great Commission Baptists Is Gaining Ground
At the North Carolina church that Greear pastors, leaders have decided "now is a good time to use" the Great Commission Baptist (GCB) name "due to the fact that the primary reason we are part of the convention is for the Great Commission."
Ronnie Floyd, president of the SBC's Executive Committee, recently wrote, "As Great Commission Baptists, we are compelled with the vision to reach every person for Jesus Christ in every town, every city, every state, and every nation. Our 51,000 congregations that comprise the Southern Baptist network of churches do our best work when we cooperate in presenting the Gospel of Jesus Christ to every person in the world and make disciples of all the nations."
Southern Baptist historian Nathan Finn, a university provost, had been on the fence about the name shift but says this summer served as a turning point. "I'm not embarrassed to be a Southerner," he tells the Washington Post. "It's about what that word conjures up for people, especially people of color. They're saying: 'That name is a hang-up. When my people hear that name, they think slavery.' God forbid we keep a name that evokes that."