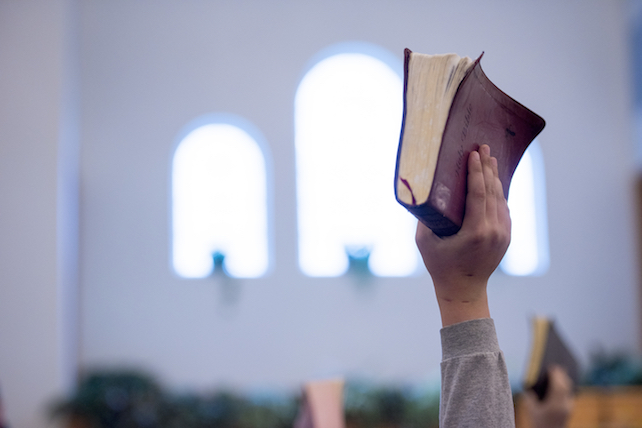 With its new conservative majority, the U.S. Supreme Court continues to side with churches in cases concerning pandemic-related restrictions. On Tuesday, SCOTUS erased lower court rulings in Colorado and New Jersey that favored state public health orders over houses of worship.
Since its November 25 ruling for a Roman Catholic diocese that sued the state of New York, SCOTUS has made it clear that religious liberties warrant protection. Before Justice Amy Coney Barrett was confirmed in late October, Chief Justice John Roberts sided with liberal justices who deferred to elected leaders during the COVID-19 pandemic. 
Latest Rulings Send Clear Message 
Tuesday's victors include High Plains Harvest Church in the small town of Ault, Colorado. It had sued the state, calling coronavirus-related worship restrictions "overbroad, untailored closure orders" that favored secular businesses. Church lawyers said congregants felt "as though they have stepped through the looking glass into a world where the right to shop for gardening supplies is a favored activity, while meeting as a body to worship God corporately has been relegated to the category of unnecessary."
With an unsigned order, SCOTUS negated an earlier ruling against High Plains Harvest Church, even though the case has become moot. All churches in Colorado are now categorized as "critical businesses," according to the attorney general, giving them "the maximum degree of flexibility" under state law.
Also on Tuesday, SCOTUS vacated a lower court order against a priest and a rabbi who'd sued New Jersey regarding attendance limits and a mask mandate. The state's attorney general unsuccessfully argued that public health orders were "ensuring religious activities receive at least as much protection as secular conduct, if not more."
Following the decision, Christopher Ferrara, a lawyer representing the clergy members, said, "We are getting a very clear message from the United States Supreme Court that government cannot set up any rules that apply to places of worship, or worship activities, but not to other, comparable secular activities."
In a speech last month, conservative Supreme Court Justice Samuel Alito warned that religious liberty was "fast becoming a disfavored right" in America. "We have never before seen restrictions as severe, extensive and prolonged," he said, saying limits set in 2020 were "previously unimaginable."
Update on Nevada's Calvary Chapel of Dayton Valley
In other legal news, the 9th U.S. Circuit Court of Appeals sided with Nevada churches by ruling that state restrictions can't be tougher for them than for secular businesses. As ChurchLeaders has reported, Calvary Chapel Dayton Valley, east of Reno, was previously unsuccessful in court, leading to uproar about casinos getting preferential treatment.
On Tuesday, a three-judge panel said Nevada's limits had been treating "numerous secular activities and entities significantly better than religious worship services." Lawyers for the church praised the reversal, saying houses of worship shouldn't be singled out. "There is no constitutional right to gamble, but there is one that protects attending worship services," says David Cortman with Alliance Defending Freedom.
Although the 9th Circuit, based in San Francisco, agreed that the wisdom of health experts should be respected, it noted that "even in a pandemic, the Constitution cannot be put away and forgotten."