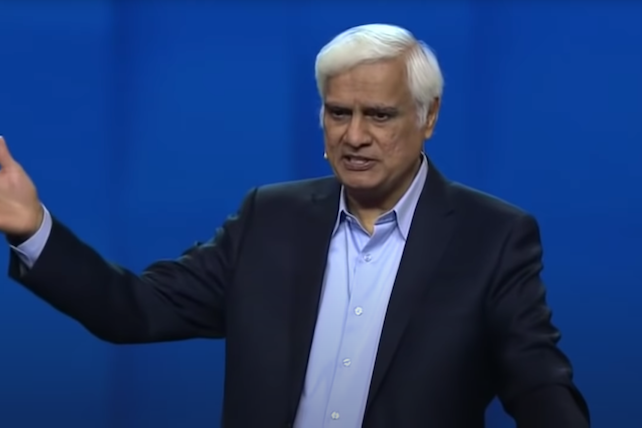 The law firm hired to investigate multiple allegations of sexual misconduct and abuse by the late Ravi Zacharias has released an interim report. While their investigation is not complete, the firm reports that they "have found significant, credible evidence that Mr. Zacharias engaged in sexual misconduct over the course of many years."
Furthermore, the report confirms that "some" of the allegations that have been investigated and reported by news outlets this year are consistent with their findings. Most troubling in the interim report is this statement: "Some of that misconduct is consistent with and corroborative of that which is reported in the news recently, and some of the conduct we have uncovered is more serious."
The report is written by Lynsey M. Barron of the law firm Miller & Martin. Earlier this year, Ravi Zacharias International Ministries (RZIM) announced they would be hiring the firm to investigate claims multiple workers at spas formerly co-owned by Zacharias made that the world-renowned apologist had solicited them for sex. 
Barron writes that while looking into the allegations, private investigators hired by Miller & Martin spoke to "many" witnesses, including massage therapists who worked at the spas Zacharias co-owned and who wish to remain anonymous. The investigators also "reviewed numerous documents and electronic devices used by Mr. Zacharias over the years."
The interim report emphasizes that the investigation is not complete and that the firm will continue its work. While they were originally commissioned by RZIM to address the allegations from the spa workers, Barron says they were also given "broad discretion and authority to follow leads into other sexual misconduct that might arise." 
It is unclear whether Miller & Martin will look into the case of Lori Anne Thompson, a Canadian woman who tried to hold Zacharias to account for a relationship that turned sexual and that she describes as a predatory abuse of power on Zacharias' part. While Barron's letter indicates they have and will be looking into other allegations in addition to those voiced by the spa workers, a statement published by Thompson today indicates she has not been contacted.
In September of this year, RZIM reiterated their belief that Thompson and her husband, Brad, had tried to extort the founder of their ministry. At the time, they maintained Zacharias' account of the interaction between himself and the Thompsons.
However, a statement from RZIM released today employs a different tone. The statement says they are "devastated" over Miller & Martin's findings concerning the spa workers:
This misconduct is deeply troubling and wholly inconsistent with the man Ravi Zacharias presented both publicly and privately to so many over more than four decades of public ministry. We are heartbroken at learning this but feel it necessary to be transparent and to inform our staff, donors, and supporters at this time, even while the investigation continues.
Originally, RZIM said they would not release any more statements on the issue until the investigation was complete, but felt compelled to share the interim report, which they received on Tuesday. Additionally, the statement says that they share compassion for Zacharias' victims, and they are asking for "your prayers for them and also for Ravi's family who have been devastated by this information."
When he passed away in May, Zacharias left behind his wife, Margie, two daughters, and one son. Zacharias' daughter, Sarah Davis, is the current CEO of RZIM.
---
For more on this topic:
The Story Behind the Ravi Zacharias Allegations (Part 1): Lawsuits, NDAs, and Email Threads
The Story Behind the Ravi Zacharias Allegations (Part 2): 'Cursory' Investigations and More Accusations
RZIM Apologist: Ministry Needs to Apologize to Victims and 'Overhaul' Culture