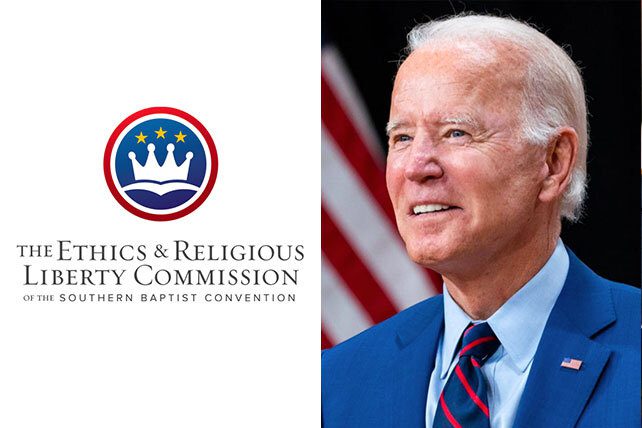 As the use of technology and artificial intelligence (AI) continues to grow, faith leaders want to ensure that advancements are used ethically and don't hamper religious freedoms. The Southern Baptist Convention's Ethics & Religious Liberty Commission (ERLC), which has been a trailblazer in this area, wants President Biden to give faith-based voices a seat at the decision-making table.
In a letter to Biden this week, ERLC acting president Brent Leatherwood writes, "[W]e urge you to include and consult with faith leaders, including an evangelical representative, on the various committees and boards formed as part of this crucial work. This would ensure that an important perspective is accounted for and represented in these monumental decisions before us as a nation and society."
Artificial Intelligence: Opportunities and Threats
America's National Artificial Intelligence Initiative Act, which went into effect this January, works to coordinate "the development and use of trustworthy AI" in both the public and private spheres. This includes all U.S. governmental departments and agencies, in cooperation with academia, industry, and nonprofit groups.
In his letter, Leatherwood specifies some of these groups, including the Defense and State Departments and the White House Office of Science and Technology Policy (OSTP). The OSTP is currently soliciting input for a "Bill of Rights for an Automated Society."
Although technology continues to spur advancements and connectivity, experts warn of consequences of misuse—ranging from privacy violations to genocide. For example, the Chinese Communist Party uses surveillance to oppress minorities, including Uyghur Muslims.
In April 2019, the ERLC published "the first-ever, faith-based ethical statement" on AI, which more than 80 evangelical leaders have since endorsed. It notes: "The church has a unique role in proclaiming human dignity for all and calling for the humane use of AI in all aspects of society."
Jason Thacker, now the ERLC's chair of research in technology ethics, has said AI "presents one of the greatest opportunities for human flourishing in our lifetime, but it also presents one of the greatest threats to human dignity that we'll ever face."
Digital Public Square Project Underway
Thacker, author of The Age of AI, announced in September that he's tackling a Digital Public Square research project to assist church leaders. Goals include creating resources that help faith-based organizations "navigate this digital age with wisdom" and "think through some of the most complex and crucial ethics challenges to our faith with wisdom and insight."