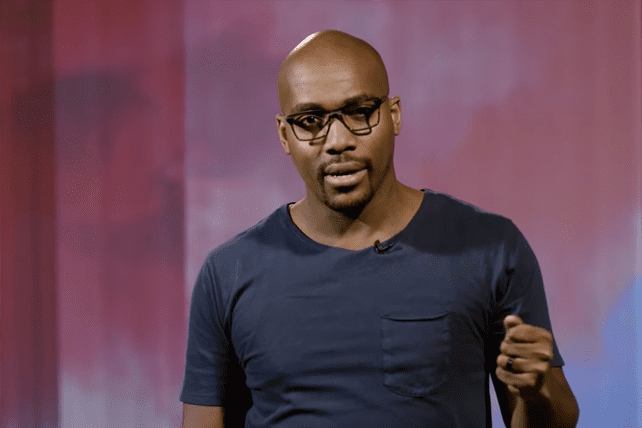 Within a day of the announcement that Hillsong Church global senior pastor Brian Houston had resigned following the determination that he "breached the Hillsong Pastor's Code of Conduct," Sam Collier has announced his own resignation as lead pastor of Hillsong Atlanta.
Collier's final Sunday will be this coming weekend, March 27. 
"It is with great sadness that I inform you of my departure from Hillsong," Collier said in a statement released on Instagram. "I have appreciated the Hillsong family and want to thank the Houstons for the love they have shown [my wife] Toni and me."
Collier specifically stated that the reason for his departure from Hillsong was the recent scandals that have rocked the Australian headquartered international church, saying, "My greatest reason for stepping down as Pastor of Hillsong Atlanta is probably not a secret to any of you."
"With all of the documentaries, scandals, articles, accusations and the church's subsequent management of these attacks it's become too difficult to lead and grow a young Church in this environment," Collier wrote. 
RELATED: Hillsong Pastors Step Down From Leadership at Central London Campus
Expressing that the decision was difficult, Collier said, "I have no shame in admitting I cried like a baby moments after I informed the Hillsong global pastor of my departure. I truly love the Hillsong family and believe they will get through this storm and come out better than they were before."
Collier said that he would share more details about the new church he will be launching on Easter Sunday, (April 17), a congregation that will be called "STORY CHURCH."
Collier's resignation from Hillsong is the latest in a series of blows the church has experienced in the last two years. In November of 2020, the influential Hillsong East Coast pastor Carl Lentz was fired after an extramarital affair. 
In January of 2021, Hillsong Dallas pastor Reed Bogard was fired for misusing church funds for personal expenses. The church location shuttered its doors three months later in April 2021. Bogard is currently the subject of rape allegations. 
In September of 2021, Brian Houston announced that he would step down from all global Hillsong boards to focus on defending himself against legal charges that he covered up his father's child sex abuses. Houston maintains his innocence in the case.
In January of 2022, Houston announced he would step aside as global senior pastor for the remainder of 2022, with his resignation coming this week after it was revealed that he acted improperly toward women in two separate instances.