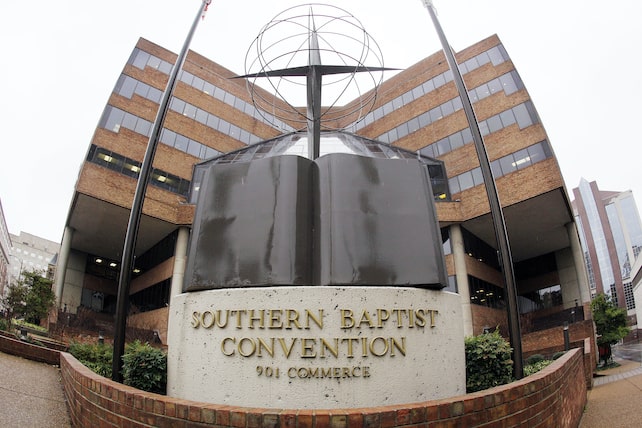 After the Southern Baptist Convention's Executive Committee voted on budget revisions last week to address sexual abuse reforms, some people are expressing concern that missions efforts will suffer as a result. Others emphasize that sin is costly and that healing is a priority.
At the SBC's annual meeting next week in Anaheim, California, denominational voters known as messengers will consider recommendations from the Sexual Abuse Task Force and how to fund them. The SATF recommendations follow the May 22 release of a scathing report from Guidepost Solutions. According to investigators, SBC leaders for two decades prioritized polity and risk-management over protecting victims and survivors.
With Sexual Abuse Reforms, IMB Will Lose $4.5 Million for Missions, Says Paul Chitwood
On June 3, "The Pathway" (a publication of the Missouri Baptist Convention) published an article titled "IMB President: EC proposals will cost IMB $4.5 million." It cites Paul Chitwood, president of the SBC's International Mission Board, who says, "Because the SBC Executive Committee's new plan for funding this effort comes from the Cooperative Program, all SBC entities will be impacted. For the IMB, this means Southern Baptist missionaries will receive approximately $4.5 million less over the next 15 months."
Supporting one missionary in the field for one year costs about $60,000, according to the IMB, so that means 75 fewer missionaries due to cuts.
Chitwood adds, "While recognizing that the Executive Committee had very limited options, due to the financial implication to missionary funding, we would have welcomed the opportunity to be part of the funding discussion and, together, to seek creative solutions that would not have impacted gospel advance among the nations as deeply."
He also emphasizes the importance of the SATF, saying the IMB "is fully supportive" of its work. The missions organization commits "to support the decision of the messengers in Anaheim and will make whatever organizational adjustments necessary, with our shared goal of preventing abuse and providing compassionate support to victims," Chitwood says.
On June 2, "The Pathway" published an editorial by Chitwood titled "Abuse response 'absolutely necessary' to model Christ-like compassion."
Chitwood is optimistic that church members will boost their giving to meet increased needs. He says, "We are praying that, through the growing generosity of Southern Baptists' giving through the Lottie Offering, 100% of which goes to fund our missionaries and their work overseas, we can continue to fund not only our existing missionary force but the goal of growing that force by 500 new missionaries."
Sexual Abuse Reforms: Money Is Needed to Repair Sin's Destruction
As news of potential cuts to IMB funding spread, people debated denominational priorities, the consequences of sin, and more. David Paul, a Baptist missionary to South Asian Muslims, tweeted: "I think it's healthy for the SBC to frame our conversations around the SATF in terms of lost potential in doing the Great Commission. It shows us the destructive power of sin. When a Christian leader sins, the consequences are vast. But we must do the right thing which costs $."
Religion professor Rafael Bello writes: "I'm in Brazil and the SBC is getting national coverage because of the abuse scandal. Sending missionaries without implementing reform is already making SBC missionaries' life harder. So, spend the money and help the missionaries *already* on the field have trustworthy witness."
Kyle James Howard, a "preacher and trauma informed soul care provider," tweets: "The fact SBC leaders are lamenting having to spend several million $ to advance the protection of women & children from abuse b/c it'll limit the amount of missionaries it can support proves they are indifferent to the abuse itself & are totally okay w/ spreading contamination."