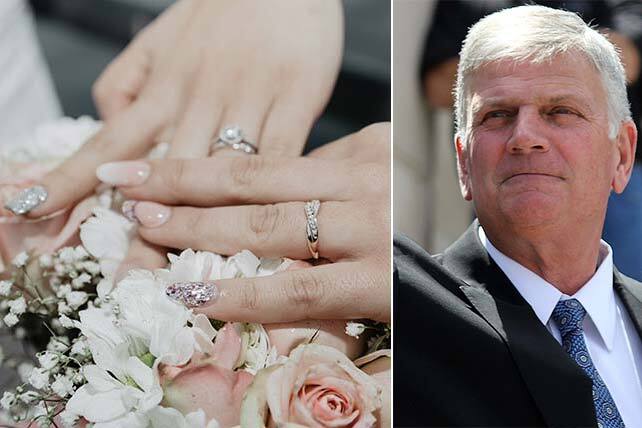 World-renowned conservative evangelist Franklin Graham (president and CEO of Samaritan's Purse and the Billy Graham Evangelistic Association) called out 12 Republican senators over the weekend after they voted in favor of the "Respect for Marriage Act" earlier this month (Nov. 16).
The final vote, which is slated to take place on Nov. 28, is the Senate's attempt to codify same-sex marriage into law. President Joe Biden is expected to sign the bill if it is passed.
If passed, the bill would repeal the 1996 Defense of Marriage Act and would require both federal and state governments to legally recognize same-sex marriages in the jurisdictions where those unions took place.
RELATED: Franklin Graham Praises Candace Cameron Bure for Taking a Bold Stand for 'God's Definition of Marriage'
Referring to the bill, Utah's Sen. Mike Lee (R) said, "What we can expect should this bill become law is more litigation against those institutions and individuals trying to live according to their sincerely held religious beliefs and moral convictions."
Graham urged his followers to contact their state senators as soon as possible to ensure they "know to support the LEE AMENDMENT to the Respect for Marriage Act." The evangelist provided a link that instructs people on how to get in contact with their senators.
Senator Lee said his amendment would "ensure that federal bureaucrats do not take discriminatory actions against individuals, organizations, nonprofits, and other entities based on their sincerely held religious beliefs or moral convictions about marriage by prohibiting the denial or revocation of tax exempt status, licenses, contracts, benefits, etc."
RELTED: Candace Cameron Bure Takes Heat From LGBTQ Advocates for Comments on 'Traditional Marriage'
"It would affirm that individuals still have the right to act according to their faith and deepest convictions even outside of their church or home," Lee explained.