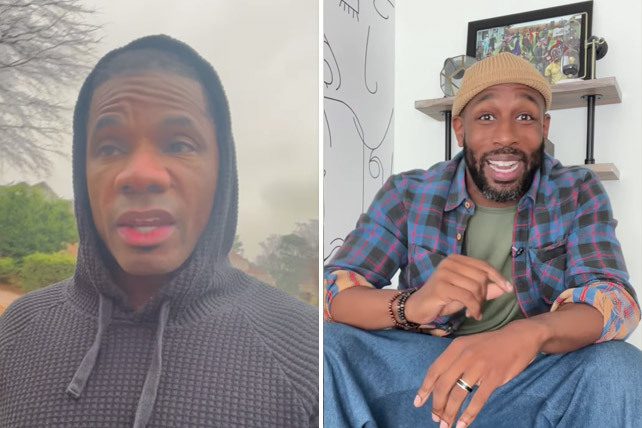 If you or a loved one is struggling with suicidal thoughts, contact the 988 Suicide & Crisis Lifeline (previously known as the National Suicide Prevention Lifeline) by calling or texting 988. 
Gospel artist Kirk Franklin posted a video to Instagram Thursday responding to the death of dancer and DJ Stephen Boss, aka "tWitch," who took his own life on Tuesday. Franklin called the news about Boss' death "heartbreaking" and exhorted his followers to check on their loved ones during the holiday season, even if doing so feels invasive. 
"Don't be afraid to be intrusive," said Franklin. "Get on their nerves. Ask them how they're doing…ask them about what they're thinking." The "holiday season…can be a little interesting," he observed. "I don't know what it is about the holidays. I feel it at times too. But man, I'm telling you, it's a beautiful thing when people get on my nerves."
RELATED: This Beth Moore 'Grief' Tweet Might Be the Encouragement You Need This Holiday Season
Stephen Boss' Tragic Passing
Stephen Boss, or "tWitch" as he was known, was an accomplished dancer, choreographer and actor who competed on MTV's "The Wade Robson Project" in 2003 and whose fame increased after he competed in the 2008 season of "So You Think You Can Dance?" (SYTYCD). Ellen DeGeneres brought Boss onto her show as a DJ in 2014 and made him a co-executive producer in 2020. 
Boss met his wife, Allison Holker, while the two were competing as all-stars on "SYTYCD" in 2010. The couple had just celebrated their ninth wedding anniversary days before Boss died. According to TMZ, on Monday morning Boss took an Uber to a hotel near his home and was discovered at the hotel Tuesday morning, dead from a self-inflicted gunshot wound. He was 40 years old. The last post on Stephen Boss' Instagram page shows him dancing with his wife.
View this post on Instagram
In a statement to CNN, Allison Holker Boss said, "Stephen lit up every room he stepped into. He valued family, friends and community above all else and leading with love and light was everything to him. He was the backbone of our family, the best husband and father, and an inspiration to his fans." She asked for privacy for her family as they grieve, concluding, "Stephen, we love you, we miss you, and I will always save the last dance for you."
Kirk Franklin said he wanted to "send out my heartfelt condolences to Stephen 'tWitch' Boss' family, beautiful children, beautiful wife." The gospel singer noted that he has been open about his own struggles with depression and anxiety.
RELATED: Kirk Franklin's Advice for Those Depressed and in a Funk