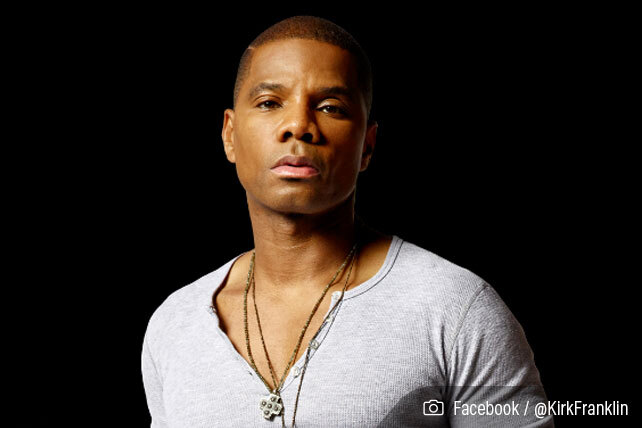 Popular gospel legend and 16X Grammy award winning artist Kirk Franklin (51) made national headlines over the weekend after his oldest son Kerrion Franklin (32) released a recorded argument. In the recording, Kirk Franklin used profanity and physically threatened Kerrion.
In the recording posted on Instagram, Kirk Franklin can be heard yelling at his son, using profane language, and threatening to hurt him. We have chosen not to transcribe what can be heard in their conversation due to the NSFW content, so please be warned if you choose to listen to it.
Kirk Franklin has been married to his wife Tammy for 25 years, each of them had one child from previous relationships. Kirk had son Kerrion, and Tammy had daughter Carrington. They share two other children together, Kennedy and Caziah.
Kerrion wrote on his Instagram page, "I don't think I'll ever trust my father to be alone around him ever again." He continued on explaining, "I didn't want to do this. I probably won't release the entire recording because it's too embarrassing that I'm even dealing with this."
"Let's talk about why counseling stopped because you caused #Battery," Kerrion wrote explaining his side of why counseling didn't work. He said, "I still didn't press charges and you quit counseling. All the money you ever spent can't replace the lack of effort."
Revealing why he posted the recorded call with his father, Kerrion wrote, "We can keep this up. You should have chose to make peace with me, not PROVOKE ME. ReRead your BIBLES PLZ if that's what you get payed to read."
After their conversation went public, Kirk posted a video on social media saying his oldest son's relationship has been toxic to their family for many years. He explained that through the years, the family has attempted counseling and therapy in N attempt to "rectify this private family matter."
In the conversation Kerrion recorded, Kirk said he felt "extremely disrespected" and that he lost his temper. In Franklin's video, he shared that he said words "that are not appropriate," and he told his followers "I'm sincerely sorry to all of you. I sincerely apologize."
"I want you to know as a father that during that conversation I called the family therapist and got that therapist on the phone to try to help," Kirk explained and said, "He (Kerrion) never played that part of the recording."
The father of four said, "I'm not perfect. I'm human and I"m going to make mistakes and I'm trying to get it right."
Kirk Franklin asked his followers to "Please keep me and my family in your prayers."
Over the course of his career Kirk Franklin has collaborated with artists TobyMac, Lecrae, Stevie Wonder, Tori Kelly, For King & Country, Mandisa, Chance the Rapper, Whitney Houston, and many more.