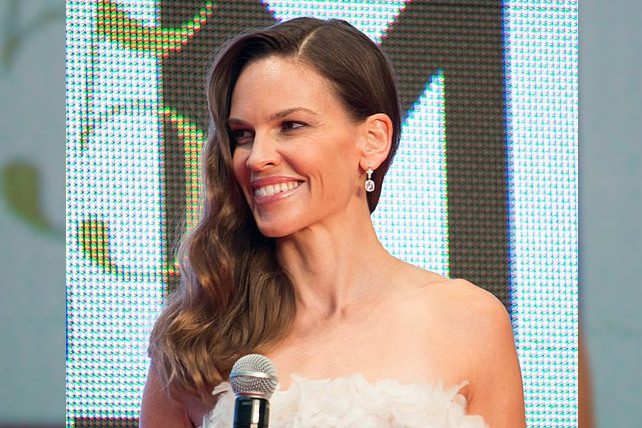 Fresh off the success of "Jesus Revolution," Kingdom Story Company and Lionsgate have announced their next film will be "Ordinary Angels," starring two-time Oscar winner Hilary Swank and "Reacher" star Alan Ritchson. Jon and Andrew Erwin, co-producers of "Jesus Revolution," are also co-producing "Ordinary Angels," which is set to release on Oct. 13.
"I was drawn to this beautiful true story because it's such a powerful reminder that angels reside everywhere among us," said Hilary Swank in a press release. "And that faith, hope, grit and positivity are all powerful fuel for miracles. It's also a story about the power of organ donation – something incredibly near and dear to my heart. I couldn't be more thrilled to be a part of this story and message."
'Ordinary Angels': Based on a True Story
"Ordinary Angels" is based on a true story that took place in 1994. A three-year-old in Louisville, Kentucky, named Michelle Schmidtt, desperately needed to get to Omaha, Nebraska, for a liver transplant when a blizzard threatened to make that impossible. ​​According to the Louisville Courier Journal, Sharon Stevens, a hairdresser and a family friend, "had raised tens of thousands of dollars for the family's growing medical expenses and arranged for a private jet to fly the family from Louisville to Omaha when the time came."  
Swank, who won two Academy Awards for her films "Boys Don't Cry" and "Million Dollar Baby," plays Stevens. The actor has personal reasons for valuing organ donors. In 2015, she cut back on her acting roles for three years so that she could care for her father after he underwent a lung transplant (Swank's father passed away in 2021).
Ritchson, who appeared in "The Hunger Games: Catching Fire" and stars in the television series, "Reacher," plays Ed Schmitt, Michelle's widowed father. "I'm an optimist," said Ritchson. "I believe the best in people. I believe that sometimes we just need to be reminded of the power of what we can do together. This is why I was drawn to 'Ordinary Angels.'"
"Ordinary Angels" producers and brothers Jon and Andrew Erwin are known for their work on faith-based films. They directed the 2018 hit "I Can Only Imagine," which tells the story of Christian songwriter Bart Millard of the band MercyMe. The brothers directed 2020's "I Still Believe," based on the life of Christian musician Jeremy Camp, and their latest success has been "Jesus Revolution," which Jon Erwin co-directed (with Brent McCorkle). Jon and Andrew are also among the film's producers.