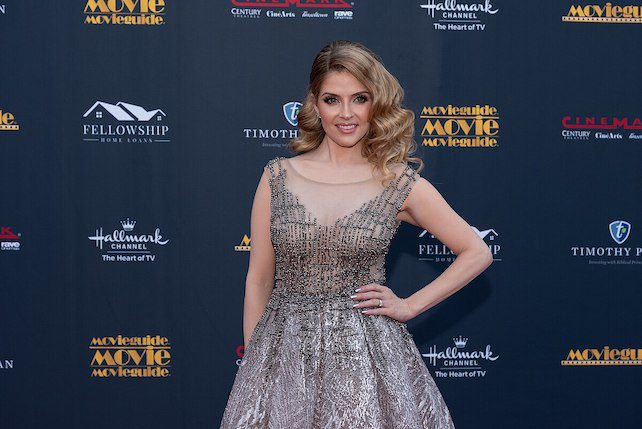 "Days of Our Lives" actor and Christian Jen Lilley wants her fans to know they can never be beyond the reach of God's love. In an announcement that she is leaving the daytime soap opera, Lilley said that playing the troubled character of Theresa Donovan has taught her about grace.
"Last week of me exploring this girl's shenanigans on screen," said Lilley in a Sept. 19 Instagram post. "Playing Jeanne Theresa Donovan off and on for the last 10 years has taught me so much about empathy and grace. I have enjoyed every moment of her hilarious sass and ferocity, layered with brokenness. To the cast and crew at @dayspeacock, I love you forever. You're my family."
RELATED: Christian Actor Neal McDonough Became Typecast as a Villain To Avoid Doing Kissing or Sex Scenes
View this post on Instagram
Jen Lilley: 'You Are Never Beyond Redemption'
Jen Lilley is a 39-year-old actor and singer who has appeared in a variety of TV shows and films, including the 2011 Oscar-winning movie, "The Artist." She was a regular on "General Hospital" before being cast in 2013 as Theresa Donovan in "Days of Our Lives." Lilley starred in the show from 2013-2016, also making appearances in 2018 and 2023. Friday, Sept. 22, was reportedly Lilley's last day on the soap. 
In 2020, Lilley cohosted the 2020 Movieguide Awards, and she has also appeared in a number of Hallmark films. In 2022, Deadline broke the news that she was the latest actor to leave Hallmark for the Great American Family channel. Candace Cameron Bure and Danica McKellar are two other Christian actors who have made the same move.
Soap operas are, of course, known for their melodramatic and even salacious storylines. In a 2015 interview with the Canadian daily television show "100 Huntley Street," Lilley told hosts April Hernandez and Eric Metaxas that many Christians have asked her, "How can you be a Christian and play this role?" She described her character as "extremely destructive, and she's manipulative. And she's vindictive, and she's very promiscuous." Nevertheless, said Lilley, "I really felt like the Lord was like, 'This is your role.'"
The actor cited John 10, where Jesus says that his sheep hear his voice, and said she was confident it was God's voice she heard telling her to take the role, but she was confused about why he would want her to take it.