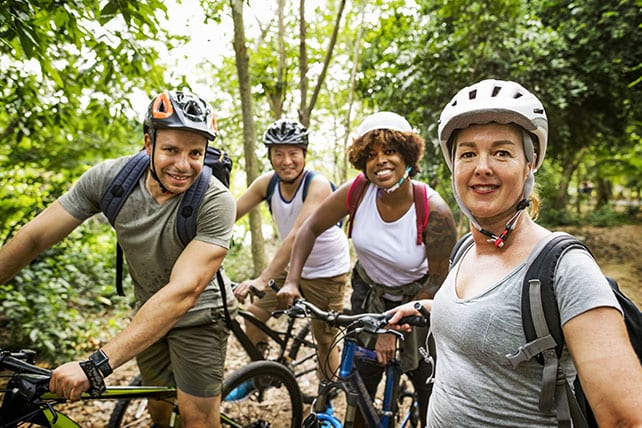 Summertime is my favorite. And not just because my birthday's in June. There's watermelon, killer BBQ, the warmth of the sun on your skin, and my personal favorite…trips to the beach. Summer is a time when things aren't so chaotic and people are a little less tense. They can relax a little. The squash is out of season and the holiday festivities are out of sight. And it is a GREAT time as a church to make yourself known in your community. We've got seven summer church outreach ideas for you to do this year.
7 Great Summer Church Outreach Ideas
1. Host a "movie under the stars" night.
According to the American Association of Retired Persons, the third most popular summer activity is watching movies. Sure, you could pay a whopping $12 to go see the newest Marvel movie.
Or…you could have your church host a movie night for a fraction of the cost (or for free!). You can use your church's space, rent out a green area, or another cool space in your town. You can have food trucks, BBQ or make it a dessert night. The possibilities are up to you. If Disney does it, it's gotta be a golden idea, right?
2. Join or host a book club.
Everybody loves a good story. Summer is the perfect time, when school is out, people are going on vacation, and they might have more time to crack open the novel that they've been meaning to get to.
While book clubs tend to be more of a female-geared activity, there are certainly men who enjoy participating in a good book club.
Regardless of whether you join or host a book club (for ladies, men, co-ed or even kids) they are a time to get together, talk about real life issues, and easily open up deeper and more meaningful (even spiritual) conversations.