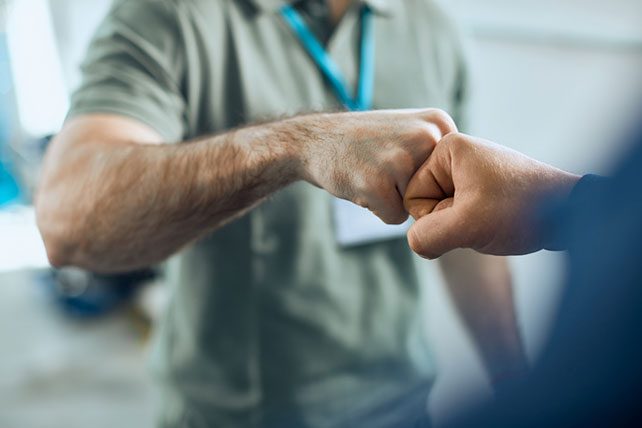 Trust is one of the most important resources for a leader.
A Leader Who Was Not Trusted
In 1998, a company's executive leadership team was meeting to begin the process of setting up its automatic phone system. This particular project required the writing of multiple scripts and the subsequent implementation of its entire messaging system. Included in this process was the welcome message and then multiple prompts based upon what a customer needed.
For example, "To make a payment, press 1. To speak to a customer service representative, press 2. To report a missing or stolen card, press 3." and so on and so on.
When the manager asked for a volunteer to head up this project, a young man raised his hand. When doing so, the other leaders looked at each other with raised eyebrows and serious doubt. It was obvious and uncomfortable. Perhaps you've been in a similar meeting.
The manager reluctantly allowed the young man to lead the project but assigned a very skilled leader to work alongside him as back-up.
The young man who raised his hand was me. I was A LONG way from becoming Brian Dodd On Leadership! Because of some previous failed initiatives, the other leaders lacked confidence in me. They did not trust me, particularly my attention to detail and follow-through skills.
Recently, I thought about that humbling experience 25 years ago.
A Tale Of Two Leaders
This past Sunday, the Los Angeles Chargers defeated the Cleveland Browns 47-42. It was a high-scoring, thrilling game.
Rather than choosing to punt, on four different occasions each team went for it on fourth-down. Even though these were high-risk decisions, the Chargers converted each of their four opportunities into first-downs. Why was head coach Brandon Staley so aggressive?  One reason may be the Browns were scoring so often he had to go for it. But the main reason is because of Staley's confidence in the person executing the fourth-down plays, 2nd-year superstar quarterback Justin Herbert.
Tom Brady once said, "To me what separates really good players from great players — executing well under pressure. The biggest game. The biggest stage. That's what playing quarterback is all about." And Justin Herbert knows how to play quarterback.