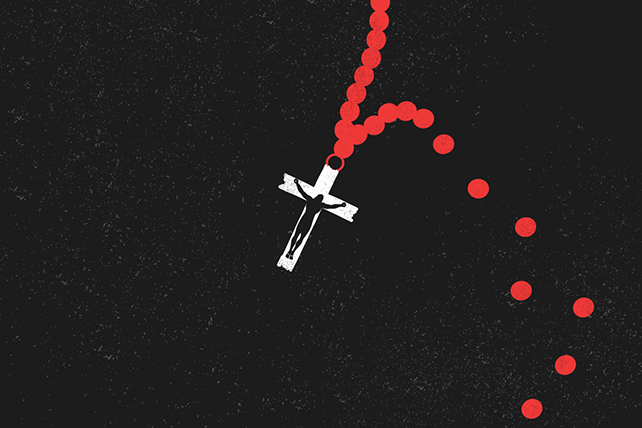 These days, it's not very cool for Christians to be religious.
"Oh, you're religious? Yikes. So sorry to hear that. I'll keep you in my prayers."
People assume that if you're religious, you don't have a "personal" relationship with Jesus. They feel sorry for you because you're caught up in the old, dead, calcified traditions of your parents. They invite you to their "contemporary" church which has rockin' worship, a dynamic preacher who references Quentin Tarantino movies, and a children's ministry called "Raze the Praze."
After all, Jesus is greater than religion, right? If you have a choice between religious vs spiritual, you should take spiritual every time.
Not so much…
Rich Religious Rites and Rituals
Christianity is religion in its truest, richest, most vibrant sense. Yes, Jesus is greater than dead religion and false religion, but he is certainly NOT opposed to religion.
Throughout his life, Jesus embraced and observed every rite and ritual of the Mosaic Law. Circumcised on the eighth day, observing the Sabbath, telling those he healed to offer sacrifices to the priests, there was no part of the law he neglected.
As he prepared to die, he and his disciples observed the Passover, and Jesus instituted one of the richest, greatest rituals that we observe:
Now as they were eating, Jesus took bread, and after blessing it broke it and gave it to the disciples, and said, "Take, eat; this is my body."And he took a cup, and when he had given thanks he gave it to them, saying, "Drink of it, all of you, for this is my blood of the covenant, which is poured out for many for the forgiveness of sins." (Matthew 26:26-28)
Every Sunday, I partake in the Lord's Supper with my fellow believers.
Yes, it's a ritual, but it's a glorious one.