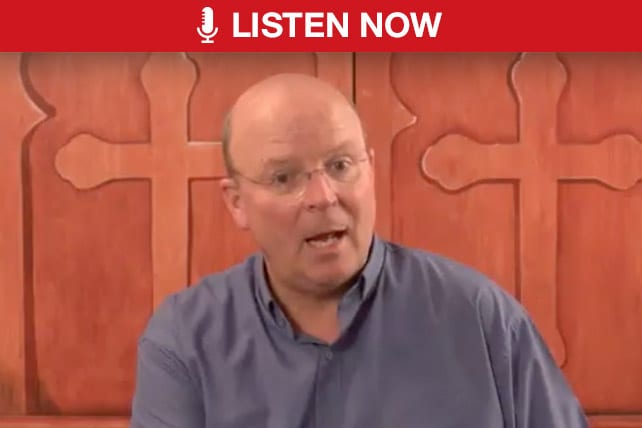 Scot McKnight is an American New Testament scholar, historian of early Christianity, theologian, and author who has written widely on the historical Jesus, early Christianity and Christian living. Born in Southern Illinois, he came of age in Freeport, Illinois, attended college in Grand Rapids, MI, seminary at Trinity in Deerfield, IL, and did a PhD at the University of Nottingham in England. He is now a professor at Northern Seminary.
Key Questions for Scot McKnight
– Why is there an underlying fear of the Holy Spirit in some churches?
– Why do we tend to overemphasize the Bible at the expense of the Holy Spirit?
[SUBSCRIBE] For more ChurchLeaders podcasts click here!
Key Quotes from Scot McKnight:
"Lots of people just don't know what the New Testament says about the Holy Spirit and feel they can just glide over it in the Bible."
"Some of the people who talk about the Holy Spirit the most are the least influenced by the Spirit."
"Opening up to the Holy Spirit is a way of surrendering our lives."
"When the spirit comes and seizes control things might happen that are unplanned and the things that do happen that are unplanned might just be the things that God wants done in our community."
"God is a God of order but he disorders the structures of the world that we live in."
"Deemphasizing the Holy Spirit is only a problem for white Christians."
"We've put a dome over our world and no longer is the spirit welcome."
"There are 650 million pentecostals in the world. Those people are all open to the Spirit."
"We have to return to the scriptures of the Bible that talk about the Holy Spirit but we also need to have people who have experienced the spirit and can talk about spiritual guidance and experience."
"We need to do a fresh evaluation of how lives match up to the early christians who were clearly experiencing the spirit."
Links Mentioned by Scot McKnight in the Show:
Scot McKnight on ChurchLeaders:
Scot McKnight: Reconciling Science and Scripture