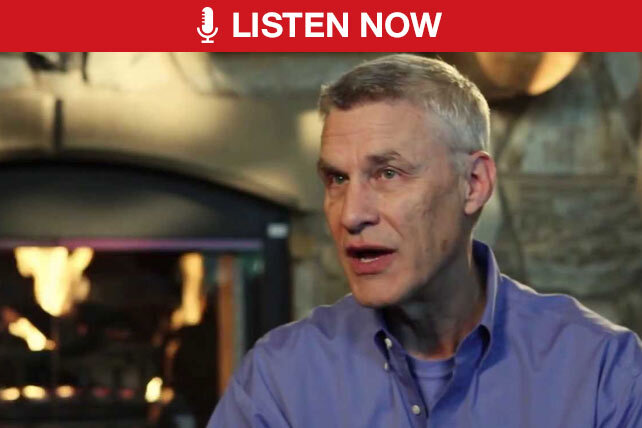 Thom Schultz is the president and founder of Group Publishing and Lifetree Cafe. He is the author of many books, including Why Nobody Wants to Go to Church Any More, and is the director of the documentary film When God Left the Building. Thom is also the founder of Group Serves, which organizes volunteer mission experiences to help disadvantaged families throughout the world. He shares regularly on his blog and podcast, HolySoup.com, where he challenges the status quo in ministry and life.
Key Questions for Thom Schultz
-What is the role of vacation Bible school (VBS) in a church's overall outreach strategy?
-What have you been hearing from children's ministry leaders about how VBS might look different this year?
-What are some of the biggest changes in VBS you've seen over the years?
-Are there any lasting changes you see coming out of the pandemic?
Key Quotes from Thom Schultz
"There are about 60,000 to 70,000 churches throughout the U.S. that are doing VBS."
"[VBS] is sort of like the engine for the whole rest of the year in terms of attracting families and helping the kids in those families really grow closer to God, and that winds up affecting the whole family unit."
"It's a very powerful ministry."
"We've seen so many different examples of what people are planning…Take all the available time you can to wait and see what unfolds, and in the meantime plan for several different contingencies."
"Many people are choosing a later date in the summer to allow more time for things to clear up." 
"Kids right now, after being locked down during this pandemic, are already experiencing a lot of screen fatigue." 
"If we're looking at an online option, we need to look for ways to make that interactive and hands on, more than simply a passive experience."
"One of the things that we're recommending is that we give some grace to the parents and realize that we can't ask them to be super VBS directors."
"We've really pushed a rotational model where kids can really move from point to point during the day and a different leader can be in each station really focusing on what they're good at."
"Another change we've seen that has really worked, and people at the beginning didn't think it would, is mixed age groups." 
"I think some of the changes that might happen [in VBS due to the pandemic] are also changes that we may see happen with the church at large. 
"As much as we have fears and doubts and uncertainties about what's happening today, I have a real peace about God being in control and up to something with this."
"I think this is the most important year ever for vacation Bible school in our lifetimes."
"If there was ever a time for VBS to come into kids' lives and bring them a sense of God's love, his protection, his hope, this is it."
"We are just encouraging churches, rather than even thinking about the idea of, 'Well, maybe we won't do anything this year,' this is the most important year to do VBS."
Mentioned in the Show by Thom Schultz
Diaspora
Group.com
Holy Soup podcast
Max Lucado
Follow Thom on Facebook and Twitter
Other Ways to Listen to this Podcast:
► Listen on Apple 
► Listen on GooglePlay
► Listen on Spotify 
► Listen on Stitcher 
► Listen on YouTube