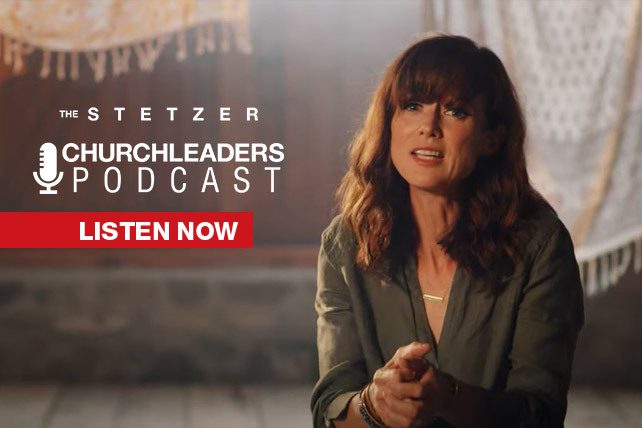 Ann Voskamp is a farmer's wife, a homeschooling mom of seven, and the author of multiple New York Times best sellers, including "One Thousand Gifts: A Dare to Live Fully Right Where You Are," recently released in a special 10th anniversary edition. Ann has been named by Christianity Today as one of the leading 50 women most shaping culture and the church today, and she partners with Compassion International as a global advocate for needy children.
Other Ways to Listen to This Podcast With Ann Voskamp
► Listen on Apple
► Listen on Spotify
► Listen on Stitcher
► Listen on YouTube
Key Questions for Ann Voskamp
-What's biblical hospitality and how is it different from simply entertaining people?
-How do we move from a consumeristic understanding of "Christian life" to a biblical one?
-The pandemic has really changed so much about how churches embrace new people. How has it impacted the way that we practice hospitality?
-What does it look like for Christians to exercise hospitality in the midst of the Afghan refugee crisis?
Key Quotes from Ann Voskamp
"Living hands and life completely outstretched, shaped and formed like a cross really is a symbol of hospitality. I really believe that our actual theology is best expressed in our actual hospitality."
"It's not about becoming like Julia Child. Hospitality is about welcoming in the marginalized as the next child of God."
"Too much of our thinking is that hospitality is about a dinner invitation and really, hospitality is about a daily posture. It's not about having another friend over for dinner. Hospitality is about having a welcoming mentality toward someone you see as the other, the stranger."
"In these strange and stranger days, these days of isolation and polarization, what this world is entirely in need of is a biblical hospitality of stranger love." 
"Every sacrifice to God is about eating with God, is about hospitality with God. Every single sacrifice is about communion, with God, encountering God."