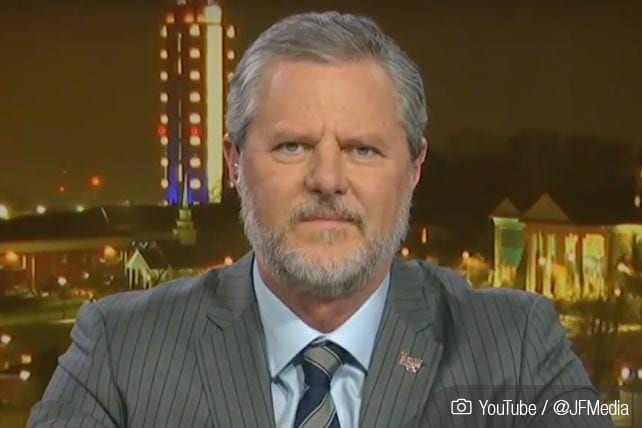 UPDATE: After publishing this article, ChurchLeaders learned that Liberty University has changed their intended course of action which required students to return to campus on March 23rd after spring break. According to school's website, "Liberty University announced that in light of Virginia Governor Ralph Northam's emergency ban on public gatherings of 100 people, it will transition most of its residential classes to an online digital format starting Monday, March 23."
Liberty President Jerry Falwell, Jr. wrote:
We originally believed it was safest to return our students following their spring break instead of having them return following greater exposure opportunities from leaving them in different parts of the country for longer periods. But, the Governor's recent decision to limit certain gatherings has left us no practical choice because we have so many classes of more than 100 students. We want to provide for the continuity of our students' education while doing what makes sense to help slow the spread of the coronavirus to our university family and local community.

Additionally, Falwell encouraged students and faculty to pray for the elderly and other people who are high risk.
The school's announcement came shortly after U.S. President Donald Trump, who many have accused of downplaying the threat of the virus before this point, gave a briefing outlining new, stricter guidelines designed to quell the spread of the virus. Among those guidelines are the recommendation to avoid gatherings of more than 10 people, limit "discretionary travel," and avoid eating at bars, restaurants and food courts.
---
Though schools, churches, and companies throughout America are moving online due to the coronavirus pandemic, Liberty University in Lynchburg, Virginia, plans to resume in-person classes when students return from spring break March 23. Jerry Falwell Jr., president of the 16,000-student evangelical school, is facing pushback for the decision—especially now that the Centers for Disease Control and Prevention (CDC) has recommended no gatherings of 50 or more people take place for the next eight weeks.
Many students say the decision endangers their health, their families, and the local community. Almost 11,000 people have signed an online petition asking Falwell to extend spring break and then switch to virtual learning.
Getting Political With the Pandemic
On Fox & Friends March 13, Falwell said, "It's just strange to me how so many are overreacting. It makes you wonder if there's a political reason for that. Impeachment didn't work, and the Mueller report didn't work, and Article 25 didn't work. And so maybe now this is their next attempt to get Trump." Also on Friday, Falwell tweeted: "Could COVID-19 be the 'Christmas Gift' North Korea's leadership promised America back in December?"
In a series of tweets yesterday, Falwell elaborated on Liberty's plans, saying the school is arranging "special accommodations" for at-risk students and staff. Classes will be held in larger areas and even outside, mealtimes will be staggered to reduce crowds, and the weekly convocation will be livestreamed. Falwell wants Liberty to "become the model for others to follow in the future."
Further explaining his reasoning, Falwell says, "I don't want to become one of these college presidents who are pushing this problem off on someone else by sending 20 year olds with near zero mortality risk to sit at home for the rest of the semester, often with grandparents in the house who truly are at risk."
When a parent of three Liberty students said that decision is "crazy, irresponsible, and seems like a money grab," Falwell replied by calling him a "dummy."
Student: 'We're supposed to be taking preventative action'
The anonymous Liberty student who began the petition for online classes reports having a medical condition and wanting to protect vulnerable people. In a statement, the person expresses hope "that maybe if the students banded together we could express that this is way more than a political issue."
Elizabeth Lake, a senior at Liberty, tells the Washington Post, "We're supposed to be taking preventative action, and [Falwell's] not doing that because of his political views. Students are going to be coming back from spring break from all over, and who knows if they're going to bring this back with them. He's not taking into consideration all of the Liberty students and the people who live in Lynchburg."
Freshman Joe Keller says although he "can probably beat" the coronavirus, older professors are at risk, and crowded dorms pose infection risks.
Freshman Alexis Valle says she signed the petition because she has at-risk family members around Lynchburg. "If we can at least show [Falwell] how we feel, then…maybe he'll change his mind and decide this is a lot worse than what he's making it out to be."