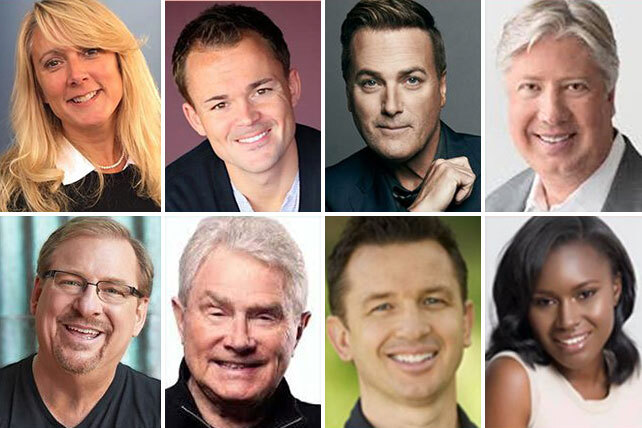 The pandemic hasn't halted tomorrow's National Day of Prayer 2020 (NDP), but it has changed its structure—and made the observance more urgent and potentially powerful than ever, say organizers. "Unprecedented times call for unprecedented prayer," says Kathy Branzell, NDP task force president. "This year's virtual observance may have more prayer—and more 'pray-ers' than ever before."
National Day of Prayer 2020: Exalting God Amid Crisis
The National Day of Prayer, held on the first Thursday of May since 1988, was signed into law by President Truman in 1952. Every year, Americans gather in more than 60,000 communities to pray for the country and its leaders. Because of the coronavirus, this year's emphasis is on digital platforms and a nationwide broadcast. Some in-person prayer events are still being held, with organizers encouraging social distancing measures.
From 8-10 p.m. ET on May 7, the NDP National Observance Broadcast will air on TV (GodTV, Daystar, NLC, BrioTV, and more), on radio (Moody, Bott, and Salem), and via livestream (Facebook Live). Church leaders can find the link at the NDP site and stream the broadcast through outlets such as YouTube, Zoom, and Facebook. Participants are encouraged to use hashtags such as #PrayforAmerica and #NationalDayofPrayer.
Texas Pastor Jack Graham, co-leader of the broadcast, says, "Although we can't gather in our nation's capital this year due to the pandemic, we have a unique opportunity to come together virtually and exalt the name of God and worship him in the midst of this crisis." During the event, he adds, Christians throughout the United States will be "praying for the advancement of the kingdom and the proclamation of the Gospel as we seek to provide hope to the hurting through our Lord and Savior Jesus Christ."
Theme Is From Habakkuk 2:14
This year's NDP theme is "Pray God's Glory Across the Earth," based on Habakkuk 2:14. The livestream is being produced by Pray.com. Steve Gatena, CEO of the prayer-app company, calls prayer their "priority" and says, "We want to use this national holiday to remind people of the importance of prayer and its power to enable us to meet the challenges that lie ahead with courage, wisdom, and justice."
In addition to Jack Graham, California Pastor Greg Laurie will co-lead the broadcast. Other participants include Franklin Graham, Will Graham, Tony Evans, Rick Warren, Luis Palau, Levi Lusko, Eric Metaxas, Joni Eareckson Tada, Michael W. Smith, Greg Stier, Nick Hall, and more.
Secretary of State Mike Pompeo, who will appear as a special guest, says, "Our nation needs prayer now more than ever, and so it is fitting that we gather on this day to remind us that we should seek the Almighty God every day in prayer."
Addressing these challenging times, NDP leader Branzell says it's important "to steward and not squander the opportunities and lessons that God has purposed for us in this pandemic." Adding that God "did not allow us to go into a 'holy pause' without filling it with purpose," she encourages Christians to use this time to start "spiritual habits" for "eternal impact."
For more ideas about observing the NDP, click here. The free resource "Families, Pray for Our Nation" by Claude King also is available for download.