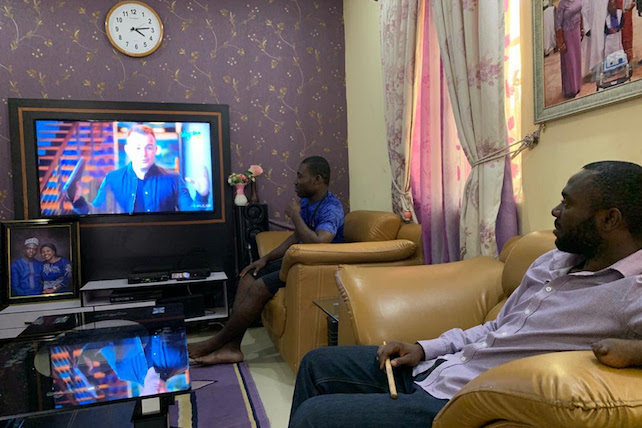 During Holy Week this year, over 100,000 people came to faith in Christ thanks to a livestream event that was viewed by over 1.7 million people in homes around the world. While other revivals in the past have been tied to a particular location, this overwhelming response is being called the "Great Quarantine Revival" and is not tied to any one place. What's more, the entire thing–which involved broadcasting the programing to television stations around the world, facilitating a ministerial response to follow up with those who made decisions, and coordinating dozens of speakers and musicians located across a smattering of time zones–came together in just two short weeks.
"We were literally getting smartphone photos from all over the world—from Nigeria to India and China—of families gathering in their living rooms, around 18-inch cathode-ray TVs, laptops and HD screens watching our services," Pulse's founder and host of the event, Nick Hall said. 
The Most Significant Easter in a Century? Nick Hall Asks
Viewers from 167 countries tuned in via Facebook and YouTube for two events: Leader Check-In, which was held on the Wednesday before Easter and a Good Friday service. The Leader Check-In was designed to encourage pastors and other church leaders as they prepared for what Hall speculates "may have been the most significant [Easter] in a century." 
Leader Check-In brought together some of the most influential Christian voices to offer perspective during the pandemic. Bible teachers and best-selling authors such as Ann Voskamp, Beth Moore, Francis Chan, David Platt, Rev. Samuel Rodriguez, Priscilla Shirer and Lecrae offered practical advice anchored in the Word of God. Award-winning artist Matt Maher, along with Smith, Carnes and Jobe, led worship for hundreds of thousands of viewers across the world.
Leader Check-In not only featured Bible teachers and speakers, but also public officials who joined the conversation to give updates on the government's response to COVID-19. U.S. Senators James Lankford and Tim Scott spoke of the economic relief opportunities in the CARES Act. U.S. Surgeon General, Jerome Adams, provided infection prevention advice while asking viewers to pray for him and others who are responding to the COVID-19 pandemic.
Pulse's Good Friday program featured talks by Hall, renowned apologist Ravi Zacharias, best-selling author Max Lucado, NFL Super Bowl Champion and Hall of Fame Coach Tony Dungy, Francis Chan and Rev. Samuel Rodriguez and worship by Lauren Daigle, Michael W. Smith and singing duo Kari Jobe and Cody Carnes. The service was broadcast in nearly 100 countries, including Japan, China, Nepal, Thailand, India, Kenya, Nigeria, Ukraine and Russia, and was translated into 40 different languages. 
"We had translators working in closed countries who were risking their lives to bring this message in their language to their people, because that's how precious the gospel is to them," Hall said. 
The Event Was Broadcasted Internationally
While the events were available to watch for free via Facebook and YouTube, Pulse also bought air time on local televisions stations throughout the world to broadcast the event. One large network they used was Zee TV, which is based in India but has language-specific channels in various countries. The networks are reporting that more than 110 million people watched across Africa, Thailand, Nepal, and India. Pulse also broadcasted the events in Russia, but as of this article's publishing they have not received those viewership numbers.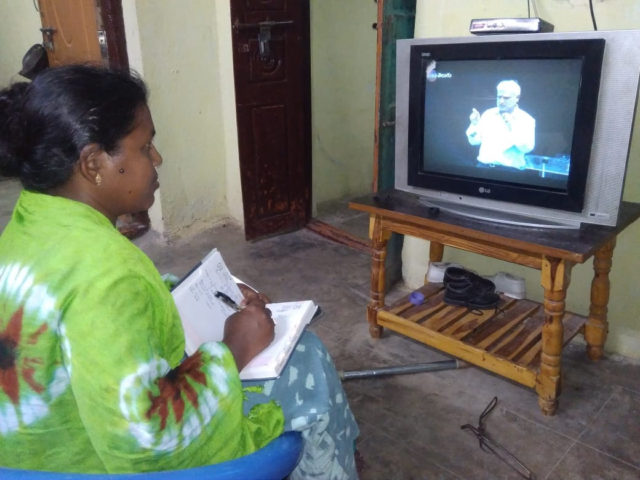 Perhaps the most significant thing the event did was put those seeking Christ in contact with local ministers who can follow up with them as they pursue a relationship with Christ. Susan Harris, Pulse's Director of Advancement and Employee Engagement, told ChurchLeaders a little more about what was involved to provide this crucial follow up: