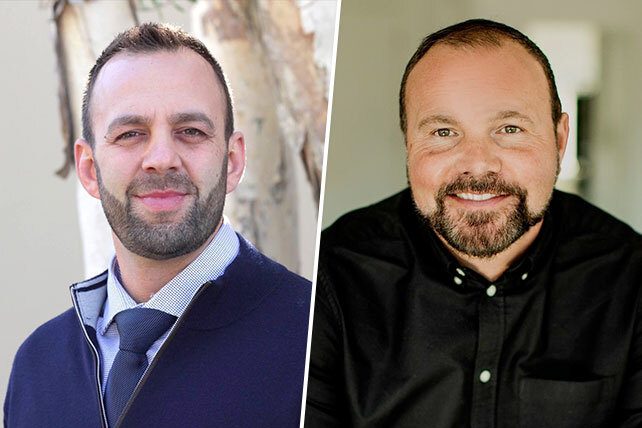 Costi Hinn weighed in yesterday on pastor Mark Driscoll, who has been in the news again recently due to allegations of toxic leadership. Hinn, himself a pastor and ministry leader, pulled no punches in his comments, using words like "tyrant" and "abusive" in his description of Driscoll's behavior.
"The human ego has an appetite like nothing else," said Hinn in a Twitter thread on Aug. 11. "It doesn't matter what theological camp it's fed in, it wants to believe that it is the 'best' or 'most' of anything. Sometimes it's loud and aggressive like Driscoll, & sometimes it's quiet and passive. But the monster must eat."
Costi Hinn: Mark Driscoll Is Like a Mafia Boss
Costi Hinn is the president and founder of the ministry, For the Gospel, as well as executive pastor of discipleship at Redeemer Bible Church in Phoenix, Ariz. Hinn is also the nephew of Benny Hinn, a televangelist known for conducting faith healings and preaching a prosperity gospel. In 2019, Benny Hinn said he was repenting of his prosperity gospel teachings, although some at the time questioned his sincerity, noting he had "repented" in the past. 
RELATED: ​​Benny Hinn's Nephew Rejects Prosperity to Find the Gospel
Costi Hinn grew up believing the prosperity gospel, but has since rejected it. He is now outspoken about the dangers of that false teaching, as well as about other concerning trends in American Christianity. Wednesday, Hinn stepped into the broader evangelical conversation on abusive leadership as it relates to Mark Driscoll, a conversation that has lately been fueled by Christianity Today's podcast, "The Rise and Fall of Mars Hill." 
In 2014, Mark Driscoll stepped down as pastor of Mars Hill Church in Seattle, Wash., amid allegations that he was an abusive leader, had lied, and had misappropriated funds. Less than a year-and-a-half later, Driscoll announced he was starting a new church in Arizona, and he launched The Trinity Church in Scottsdale, which is east of Phoenix, in 2016.
RELATED: Lawsuit Against Mark Driscoll and Mars Hill Elder Dismissed
Within the past few months, reports from Trinity church members have surfaced that Driscoll is continuing the same toxic behavior at his new church that he displayed at Mars Hill. Members report controlling and cult-like behavior and say that Driscoll has set up the church with himself as the top authority with no accountability from elders or a board. In July 2021, former elders at Mars Hill released a statement pleading with Driscoll to resign as pastor of Trinity.
Costi Hinn reinforced these sentiments in his thread. "As a pastor in the Phoenix area," he said, "in barely 2 years I have had a front row seat to Driscoll sinking his teeth into local pastors in the name of 'leadership coaching.' He's still the same Mark—influencing leaders."
1/ A thread on personal Driscoll lessons:

As a pastor in the Phoenix area, in barely 2 years I have had a front row seat to Driscoll sinking his teeth into local pastors in the name of "leadership coaching."

He's still the same Mark—influencing leaders.https://t.co/OfaSods5Ov

— Costi W. Hinn (@costiwhinn) August 12, 2021