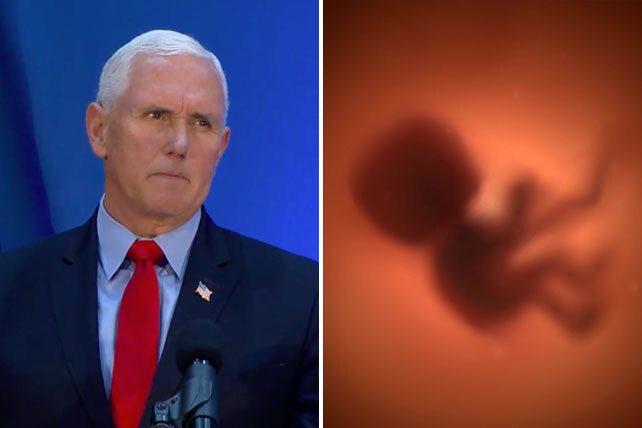 The fact that a disproportionate number of children of color are aborted in comparison to white children is an example of the "literal definition of systemic racism," says Karen Swallow Prior. Prior, who is an author and Research Professor of English and Christianity and Culture at Southeastern Baptist Theological Seminary, said this in response to an editorial citing recent comments from former vice president Mike Pence on the racial disparities among women who get abortions. 
"At a time when the label 'racist' is freely and in many cases wrongly applied, real racism is taking place in many abortion clinics," wrote conservative political columnist Cal Thomas in a Dec. 3 op ed. "Former Vice President Mike Pence noted this in a speech he delivered Tuesday to a gathering of pro-lifers convened by the Susan B. Anthony List organization. Pence noted: 'Despite being less than one-third of the population, Blacks and Hispanics account for nearly two-thirds of all abortions performed.'"
"Wait," tweeted Prior,  "Is this systemic racism, which doesn't exist?"
Wait. Is this systemic racism, which doesn't exist? pic.twitter.com/F9opNtSIw8

— Karen Swallow Prior (Notorious KSP) (@KSPrior) December 5, 2021
In the comments on her tweet, Prior explained, "I've been involved in the pro-life movement for decades. In the movement, [the statistic Pence mentioned] is cast as an argument against legal abortions, as evidence of the targeting and vulnerability of minorities. That's what systemic racism is, which conservatives in the movement tend to deny exists." She added, "I only just noticed that inconsistency in the rhetoric and it really struck me."
Systemic Racism in the U.S.
Pence made his observations in a speech he gave Nov. 30, the day before the Supreme Court heard oral arguments in Dobbs v. Jackson Women's Health Organization, a case many believe has the potential to overturn Roe v. Wade. Planned Parenthood, whose founder Margaret Sanger was a proponent of eugenics, "shamelessly builds on Margaret Sanger's legacy," said Pence, "with the vast majority of its abortion clinics located in Black and Hispanic neighborhoods." 
RELATED: Benjamin Watson Slams Planned Parenthood's 'Reckoning' With Racism As 'Hollow'
The actual numbers vary from year to year, but pro-choice advocates do not dispute that there are clear racial disparities among women who get abortions, although they disagree with pro-life advocates as to the reasons behind them.
In a July 12 article for Religion News Service, Prior offered the Aspen Institute's definition of systemic racism as a "system in which public policies, institutional practices, cultural representations, and other norms work in various, often reinforcing ways to perpetuate racial group inequity." 
Said Prior, "Systemic racism doesn't refer to individual racist or bigoted attitudes that anyone (of any color) may or may not have. Rather, systemic racism refers to how a culture shaped by racist laws, policies and attitudes affects everyone in that culture." She rejected the idea that a belief in systemic racism goes hand in hand with critical race theory (CRT), saying that she does not subscribe to CRT herself. 
RELATED: Ed Litton: Systemic Racism Is 'Obvious,' but SBC Has 'Never Condoned' CRT