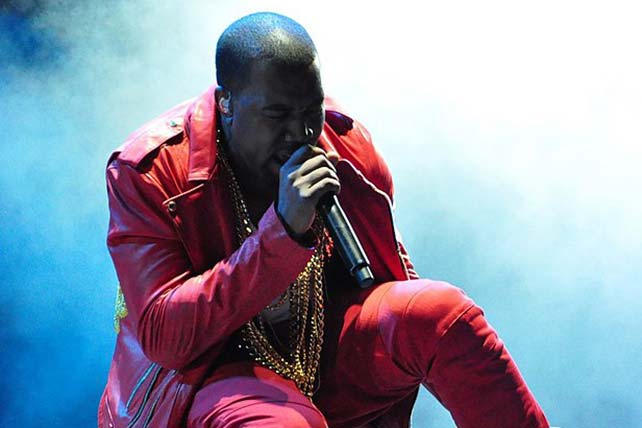 24-time Grammy Award winning rapper, producer, and fashion designer Kanye West posted on Instagram over the weekend (March 25) that watching actor Jonah Hill's performance in "21 Jump Street" has made him "like Jewish people again."
In a movie that was released in 2012, Hill plays an undercover police officer who, along with his partner played by Channing Tatum, is assigned as a student at a local high school to stop the spread of a synthetic drug.
"Watching Jonah Hill in '21 Jump Street' made me like Jewish people again. No one should take anger against one or two individuals and transform that into hatred towards millions of innocent people. No Christian can be labeled antisemite knowing Jesus is Jew. Thank you Jonah Hill. I love you," West wrote under an image of the 21 Jump Street movie poster.
RELATED: 'God Is Using Me,' Says Kanye West in Defense of His Antisemitism
After publicly converting Christianity, West released "Jesus Is King" on October 25, 2019. Unlike West's previous albums which often featured provocative themes and profane language, "Jesus Is King" praised Jesus, spoke about West's transformation, and pointed people to God.
"Jesus Is King" was nominated for a Dove Award at the Gospel Music Association's 51st awards ceremony, won multiple 2020 Billboard Music Awards, and received a Grammy for Best Contemporary Music Album in 2021.
While campaigning to be the next President of the United States in 2020, a remorseful West revealed that he had considered asking his then-wife Kim Kardashian to get an abortion when she was pregnant with their daughter North. The couple were married in 2014 and share four children together.
West's public comments didn't sit well with Kardashian, eventually leading to a series of events that caused them to separate and eventually divorce in 2022.
West followed up "Jesus Is King" with the release of "Donda," an album named after his late mother, on Aug. 29, 2021. West continued to speak about Jesus and Christianity, but the album also featured lyrics reflecting his estranged relationship with Kardashian. The album included guest appearances by Jay-Z, Andre 3000, The Weeknd, Travis Scott, and Marilyn Manson.
"Donda" received two Grammy Awards for the songs "Hurricane" and "Jail."
RELATED: Kanye's Spiritual Transformation Is Genuine, Says Pastor
In addition to acknowledging his newfound faith with his albums, West started a contemporary Sunday morning worship service he called "Sunday Service," which traveled to select towns, festivals, and invite-only events across the nation.
The "Sunday Services," which would often times draw celebrities like Justin Bieber, Brad Pitt, Dave Chappelle, Bradley Cooper, and the Kardashians, featured West's Sunday Service Choir and would frequently include preaching times, with some sermons delivered by well-known pastors like Joel Osteen and Rich Wilkerson Jr.
A 2021 "Sunday Service" that took place on Halloween turned heads when Satanic shock-rocker Marylin Manson appeared alongside of West and Bieber following allegations that Manson had sexually assaulted past girlfriends.
On Oct. 4, 2022, West ignited a social media blaze when he and Candace Owens appeared at a Yeezy fashion show in Paris wearing shirts with the phrase "White Lives Matter" on them.
"Everyone Knows Black Lives Matter Was a Scam. Now It's Over. You're Welcome," West said in an now-deleted Instagram post.
RELATED: Kanye West's and Candance Owens' 'White Lives Matter' Shirts Has Internet in Uproar
Days later, West told Tucker Carlson that he "performs for an audience of one, and that's God" while discussing his pro-life stance and his decision to wear the now-infamous "White Lives Matter" shirt.
Four days after Carlson's interview aired, West's social media tirades came to a halt after Twitter and Instagram blocked him for posts including a declaration that he would soon go "death con 3 on JEWISH PEOPLE."