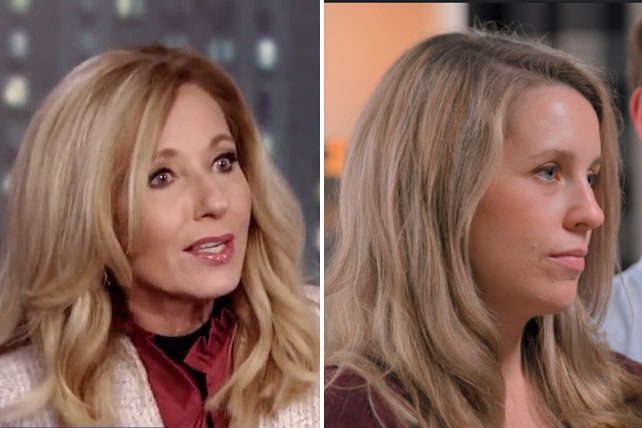 "Shiny Happy People: Duggar Family Secrets" has revealed to author and Bible teacher Beth Moore just how much the teachings of Bill Gothard, which the Duggars promoted, have shaped her communities. 
"I didn't realize how much influence that whole Gothard movement had on my church and on my social circles until watching those couple of episodes," said Moore in a Twitter thread Monday morning. "I didn't realize that's where the umbrella talk all came from. I didn't realize that's where saying parenting stuff like 'first time every time' came from."
RELATED: 'Shiny Happy People' Depicts Duggar Family as Part of a Fundamentalist Movement With a Culture of Abuse
Bill Gothard is the founder of the Institute in Basic Life Principles (IBLP), an organization that aims to teach people to follow Bible-based concepts in order to lead flourishing lives. IBLP has come under fire in recent years due to its alleged legalism and fear-based teachings, as well as sex abuse allegations directed at Gothard.
Moore said that Gothard's teachings pervaded her social spheres, despite the fact that she never attended one of Gothard's seminars or consumed any of his content. She also did not "get into" the Duggars' reality show, "19 Kids & Counting."
Duggar Family Docuseries Explores Impact of IBLP
The Duggars are a homeschool family from Arkansas who were featured in TLC's reality show, "19 Kids and Counting" (2008-2015) and in the spin off, "Counting On" (2015-2020). TLC canceled "19 Kids and Counting" after news broke that Jim Bob and Michelle Duggar's oldest child, Josh, had molested five girls, including four of his sisters. 
The network later canceled "Counting On" after Josh Duggar was charged with receiving and possessing child sex abuse materials. Josh was convicted of those crimes on Dec. 9, 2021, and was sentenced to over 12 years in prison. 
On June 2, Prime Video released four episodes in its docuseries, "Shiny Happy People: Duggar Family Secrets." Among those featured in the docuseries are Jill Duggar Dillard, the fourth child of Jim Bob and Michelle Duggar; Jill's husband, Derick Dillard; Jim Bob's sister, Deanna Duggar; Jill's cousin, Amy King; and Duggar family friends, Jim and Bobye Holt.
In an interview with ChurchLeaders in February, Jim Bob and Michelle's sixth child, Jinger Duggar Vuolo, described her experience growing up under the teachings of Bill Gothard, saying they were "based on fear, manipulation, control and superstition."
"When I was a young mom, many of the peer families we knew were getting neck deep in [Bill Gothard] events & materials," said Beth Moore Sunday night. "Couldn't do it. He made my skin crawl. For one thing, I don't trust heavy duty fundies pushing & policing girls' purity. That's a NOPE. In my view, that's not for protection. That [is] for training predators and grooming prey."