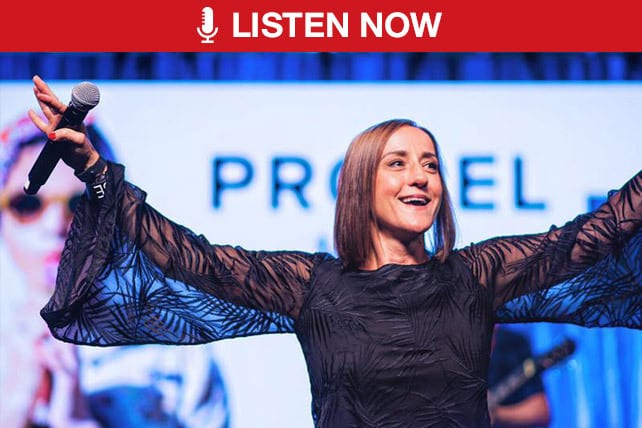 Christine Caine is an Australian-born, Greek-blooded, lover of Jesus, as well as an activist, author and international speaker. She and her husband, Nick, founded the global anti-human trafficking organization, The A21 Campaign. They also founded Propel Women, an organization designed to activate women to fulfill their God-given passion, purpose, and potential. She is the author of several books, including "Unexpected: Leave Fear Behind, Move Forward in Faith, Embrace the Adventure," and her latest, "How Did I Get Here?: Finding Your Way Back to God When Everything is Pulling You Away." Christine and Nick make their home in Southern California with their daughters, Catherine and Sophia.
Other Ways to Listen to this Podcast With Christine Caine
► Listen on Apple
► Listen on GooglePlay
► Listen on Spotify
► Listen on Stitcher
► Listen on YouTube
Key Questions for Christine Caine
-How do you handle times of doubt in your ministry?

-What have you learned about incremental faith in your life?

-What encouragement do you have for pastors who have suffered through an unexpected event?
-How do ministry leaders open their hearts and love like Jesus when they've been betrayed by the people they've given their lives to?
Key Quotes from Christine Caine
"Sometimes it's not until you get to the other side that you realize that God was with you in the middle."
"It's very important that you monitor the voices that you listen to when you're in the midst of a struggle or trial. They can determine your actions and reactions."
"Unless you take proactive action to ensure that you guide your heart and that you guard your mind that you're putting the right stuff, the right people around you then it's easy to listen to the negativity of the enemy."
"The Scripture says, 'Do not be ignorant of the enemy's devices."
"Everything is going to take a lot longer than you think and cost a whole lot more than you think and hurt a whole lot more than you think."