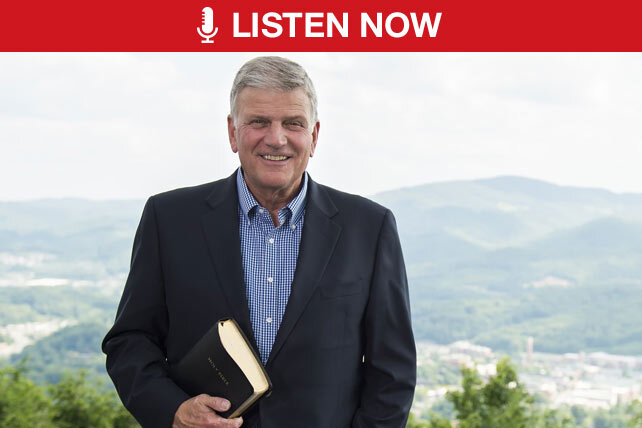 Rev. Franklin Graham is the elder son of Billy and Ruth Bell Graham. He has served as president and CEO of Samaritan's Purse since 1979 and as president and CEO of the Billy Graham Evangelistic Association (BGEA) since 2001. Under his leadership, Samaritan's Purse has met the needs of poor, sick, and suffering people in more than 100 countries. As an evangelist for the BGEA, Franklin has also led crusades around the world. Franklin is married to Jane, and they have four children and 12 grandchildren.
Other Ways to Listen to this Podcast with Franklin Graham
► Listen on Apple
► Listen on GooglePlay
► Listen on Spotify
► Listen on Stitcher
► Listen on YouTube

Other Podcasts in the Christian Nationalism Series
Samuel Perry: Are All White Evangelicals Christian Nationalists?
Glenn Packiam: The Bible Leaves No Room for Christian Nationalism
Timothy Keller: How to Know if You Are a Christian Nationalist
Key Questions for Franklin Graham
-Do you think there is a reason for Christians to be concerned about falling into nationalism?
-How can Christians tell when they've crossed the line from patriotism into idolatry?
-Do you think, regardless of where a Christ-follower lives, it's important for a Christian to be patriotic to that particular country?
-Do you think that the people who professed to be Christians who participated in the U.S. Capitol riots crossed the line into idolatry?
Key Quotes from Franklin Graham
"I think there's always a need to be concerned [about nationalism]. Whether it's a problem some think it is, I don't know. But I think there's always a problem if people lose sight, especially if Christians lose sight, of what our purpose in life is."
"I hope all of us that live in this country have patriotism, but I do not worship my government. I worship God and his son, Jesus Christ."
"Our country is not a Christian country, never has been. We have some Christian principles, but we're not a Christian country."