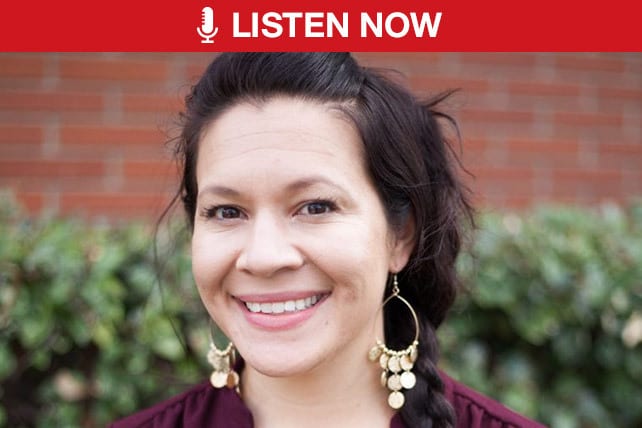 Dennae Pierre is the executive director of the Surge Network in Phoenix, Ariz., and serves on the North American leadership team for Redeemer City to City. A graduate of Covenant Theological Seminary, Dennae has been involved in multi-ethnic church planting and community transformation for years and has recently been named co-director of The Crete Collective. She is the author of the book, "Healing Prayers & Meditations to Resist a Violent World." Dennae is married to Vermon, and they have two sons and two daughters: Marcel, Mya, Judah and Jovanna. 
Other Ways to Listen to This Podcast With Dennae Pierre
► Listen on Apple
► Listen on GooglePlay
► Listen on Spotify
► Listen on Stitcher
► Listen on YouTube
John Onwuchekwa: Why 'Racial Solidarity' Is a Better Term Than 'Racial Reconciliation'
Raymond Chang: Global Christian Persecution Can Help You Understand Racism in America
Doug Logan: Why True Racial Reconciliation Has to Start With Jesus
Key Questions for Dennae Pierre
-What does individual inner healing have to do with the work of racial reconciliation? 
-What would you say to people who argue that continuing to have conversations about racial divisions is simply perpetuating those divisions?
-What are practical ways ministry leaders can pursue racial reconciliation and solidarity in an effective way?
-What insights can you offer about the Hispanic community in the United States?
Key Quotes from Dennae Pierre
"I would say probably 2015 to 2018, 2019, there was just this a growing tension that I think the whole nation has now tasted in 2020, especially if you were in multi-ethnic space. If you're part of the local church and were in an evangelical setting, the experience and lived reality of people of color, African American, Latino, Asian-American, and white evangelicals was just so drastically different."
"I wrote almost all the prayers [in my book] in between when Ahmaud Arbery's story broke and then when George Floyd's story broke."
"As Christians, our heart should be to see the church be able to be leaders in repentance and lament and practicing reconciliation. And we're in the season where our divisions and our polarization have us continuing to struggle to be faithful in those ways. And so what's left except to intercede, to pray? And to get to work."