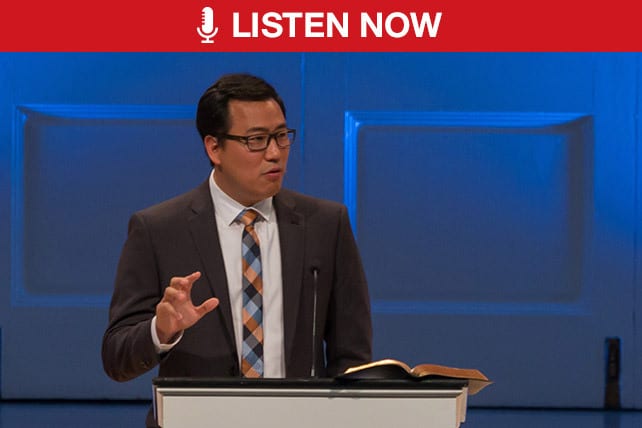 Raymond Chang is a pastor, a writer, and the president and co-founder of the Asian American Christian Collaborative. He regularly preaches throughout the country on issues pertaining to Christianity and culture, race, and faith. Raymond has lived throughout the world and currently resides in Chicago, where he serves as a campus minister at Wheaton College. He is married to Jessica Chang, who serves as the Chief Advancement & Partnerships Officer of the Field School.
Other Ways to Listen to This Podcast With Raymond Chang
► Listen on Apple
► Listen on GooglePlay
► Listen on Spotify
► Listen on Stitcher
► Listen on YouTube
John Onwuchekwa: Why 'Racial Solidarity' Is a Better Term Than 'Racial Reconciliation'
Dennae Pierre: This One Thing Is Essential to Effective Racial Healing
Doug Logan: Why True Racial Reconciliation Has to Start With Jesus
Key Questions for Raymond Chang
-Why did you start the Asian American Christian Collaborative, and what has the ongoing response been to your statement against Asian American racism?
-How can ministry leaders best respond to a tragedy like the Atlanta spa shooting?
-Can you explain how Asian Americans deal with racism in terms of invisibility?
-What is the path forward for the American church to pursue effective racial reconciliation?
Key Quotes from Raymond Chang
"Because of the ways that Asian Americans are racialized, which is primarily either to be invisible or excluded, we're often invisible in plain sight."
"One of the things that we saw is the same attitudes, sinophobic or anti-Asian attitudes that we started seeing more broadly in society, started to emerge within our congregations and congregations where Asian Americans were present, and congregations where Asian Americans weren't present."
"I've been really surprised and encouraged by the fact that non-Christians have been reaching out to us for insight and wisdom on a variety of issues."
"When we wrote the statement [against Asian American racism] there were just over 1,000 reports of anti-Asian hate. I think as of the end of March 2021, there were over 6,600. We saw a ramping up of more harsh violence and more significant violence, to the point where multiple people were killed." 
"[The Atlanta spa shootings generated] almost this collective national awareness and awakening…Asian American women all throughout the country felt this deeply within their bones, and Asian Americans broadly felt it similarly too. To the point that I think I cried four or five times in that week."
"As with any type of issue surrounding justice, people just get tired of talking about it, especially if they are not the recipients of injustice. That's an area of concern I have."