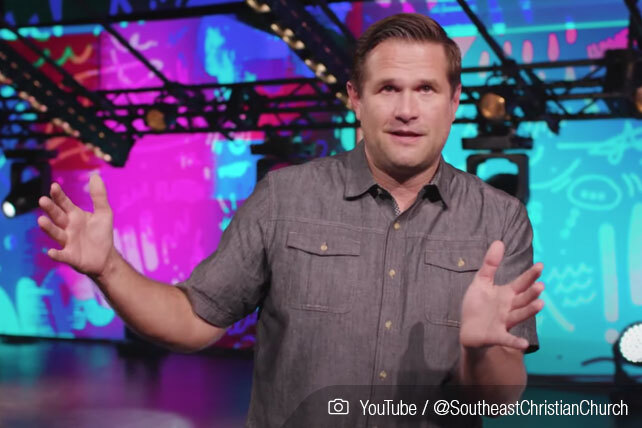 Despite President Trump's declaration that churches are essential and that governors should allow churches to reopen immediately, not all congregations are moving quickly. For a variety of reasons—including logistics, risk factors, and effectiveness—some churches say their doors will stay closed for now.
On Friday, the CDC released revised pandemic guidelines for faith communities, and Trump urged governors "to do the right thing and allow these very important essential places of faith to open right now, this weekend." He added he would "override the governors," if necessary. That sparked further debate about reopening churches, especially as Pentecost—the target date many were aiming for—approaches on May 31.
The Logistics of Reopening Chruches
Kyle Idleman, senior pastor of Southeast Christian Church near Louisville, Kentucky, says no timeline has been set to regather at their campuses, which average 21,000 weekly attendees. And he emphasizes the word regather, saying, "You can't reopen something that was never closed."
Because Southeast's main campus seats more than 9,000 people, the new capacity restrictions and social-distancing measures are daunting. Church leadership prefers not to regather only at some campuses, Idleman says, adding that decision-making is being guided by "love and compassion," not "fear or frustration."
"Jesus said that part of the greatest commandment is to love our neighbor," says Idleman. "So in this season, the decisions we've made have been not so much motivated by the First Amendment but about the Greatest Commandment. We want to be careful in this season to love well and to care for our communities well. So that means when demanding our rights jeopardizes our witness, we will humbly sacrifice our rights for the sake of the Gospel."
In a survey of Southeast members, about one-third said they wanted to meet in person weeks ago, one-third said leaders should continue monitoring the situation, and another third said it's best to wait until a vaccine or treatment for the virus exists.
Idleman encourages church members who aren't high-risk to begin the regathering process by watching online services in small groups at homes. Southeast streams four services every Sunday, and viewership and giving have both spiked during the pandemic, he says.
Greg Laurie, pastor of Harvest Christian Fellowship in Riverside, California, agrees that the church is making a greater impact than ever. In a YouTube video, he reports that since Harvest moved online, more than 50,000 people have professed faith in Jesus. "It's sort of like every weekend has been the day of Pentecost for us," Laurie says.
Laurie expects in-person worship to resume "sooner rather than later" but admits that leaders are still working through logistical challenges. He pledges to have "every safety protocol in place" to give people "the best possible worship experience." In the meantime, Harvest is offering drive-in services, and its "Harvest at Home" online services will continue indefinitely.
Churches Want to Protect Life
Responding to Trump's desire to open churches, Jesuit priest James Martin tweeted: "Churches should not open (or close) by order of a president, but because it is safe to do so. To open churches before it is safe puts lives at risk. And that would be anti-life." He adds, "Everyone wants to go back to church, including me, but not at the risk of increased infection and death, especially among the most vulnerable."