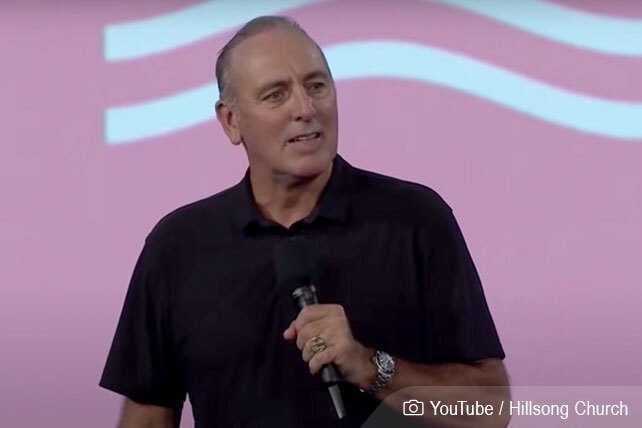 In a Sydney, Australia, courtroom Tuesday, a lawyer for Brian Houston said his client will plead not guilty to the charge of concealing his father's alleged child sex abuse. Houston, co-founder of the worldwide evangelical megachurch Hillsong, wasn't required to appear in person but has professed his innocence.
Before dying at age 82 in 2004, Frank Houston, Brian's father, had confessed to sexual abuse of a boy during the 1970s. Police now say the younger Houston knowingly kept information from authorities instead of reporting the abuse.
When the charge against Brian Houston was announced in August, he described being "devastated." In a statement, the pastor said, "These charges have come as a shock to me given how transparent I've always been about this matter." Houston, 67, also indicated he would fight the charges, saying, "I welcome the opportunity to set the record straight."
Brian Houston Steps Back From Hillsong Boards
In mid-September, Houston announced he was stepping aside from his role on the Hillsong boards so they "can function to their fullest capacity during this season." His role as Global Senior Pastor, however, isn't changing. The next court date for the case is November 23.
Australian authorities have been investigating sexual abuse for several years, and Brian Houston appeared before a Royal Commission in 2014 because of his father's alleged actions. A year later, the commission found that Brian Houston had not reported his father's crimes to police, instead allowing him to retire quietly.
Hillsong Has Faced Recent Scandals, Scrutiny
This scandal isn't the only one Hillsong has faced recently. The megachurch, with a weekly attendance of 150,000 worldwide, has been under fire for its celebrity-pastor culture. New York Pastor Carl Lentz was fired for leadership issues, including an affair, and the Dallas location closed after financial abuse by pastors.
Last month, 60 Minutes Australia aired "Hillsong Hell," featuring more allegations of sexual abuse. Hillsong called the report "factually wrong, sensationalized, unbalanced, and highly unethical journalism."