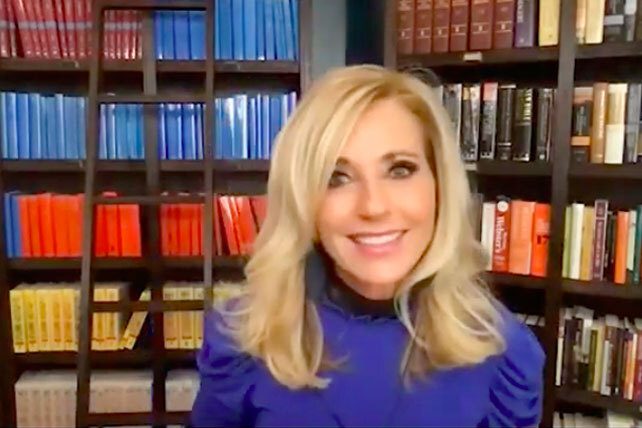 Challenging other church leaders, says author and Bible teacher Beth Moore, can be grief-inducing and painful, but Scripture shows us that there are times to do so.
"I don't like being at odds with people that I love so much, those that have been my peers, my co-laborers," said Moore. "I hate that. I hate it. But there are times when leaders do have to say to other leaders, 'Wait, this doesn't seem in step with the gospel.'"
In January, Beth Moore released "Now That Faith Has Come: A Study of Galatians," which she co-authored with her daughter, Melissa. In an interview on the Stetzer ChurchLeaders Podcast, Moore shared how the book of Galatians provides a framework for some decisions she has made recently, including her choice to leave the Southern Baptist Convention (SBC). You can listen to each part of the interview by clicking on the links below:
Beth Moore, Part 1: How Galatians Is 'Astonishingly Relevant' to American Christianity
Beth Moore, Part 2: What It Was Like to Leave the SBC
Beth Moore Speaks Out
In March 2021, Beth Moore announced that she was leaving the SBC, saying at the time, "I love so many Southern Baptist people, so many Southern Baptist churches, but I don't identify with some of the things in our heritage that haven't remained in the past."
Moore explained in the interview that her decision to leave came from "facing up to the fact that somehow, I no longer belong. And, you know, it began instantly with speaking out back in the fall of 2016. It was overnight." Moore drew criticism in 2016 for calling out Christian leaders who supported former president Donald Trump, even after tapes were leaked in which Trump used lewd language to brag about assaulting women. 
In December 2020, Moore was even more direct. She wrote on Twitter, "I do not believe these are days for mincing words. I'm 63 1/2 years old & I have never seen anything in these United States of America I found more astonishingly seductive & dangerous to the saints of God than Trumpism. This Christian nationalism is not of God. Move back from it."  
Moore has drawn heat in other areas as well, including for calling out racism in the church and for preaching at Sunday church services. It was regarding preaching to men that Pastor John MacArthur infamously said of Moore, "Go home," in October 2019.
However, "the straw that broke the camel's back for me," said Moore, came from something that happened earlier that year. "It's when I stupidly said something online to somebody else about speaking on Mother's Day at my church. And you know, I would have known that it would have annoyed somebody. But that's not what happened. It dropped like a bomb."
The public criticism that followed "was very widespread and it broke my heart," said Moore. "I felt that many bore false witness because it was, it sounded like, 'She's led the women astray.'" The reality, she said, is that the accusations did not reflect her teaching or actions throughout her ministry. "I have never tried to be a senior pastor. I have never been a minister at a church. My payroll experience at First Baptist was teaching aerobics."