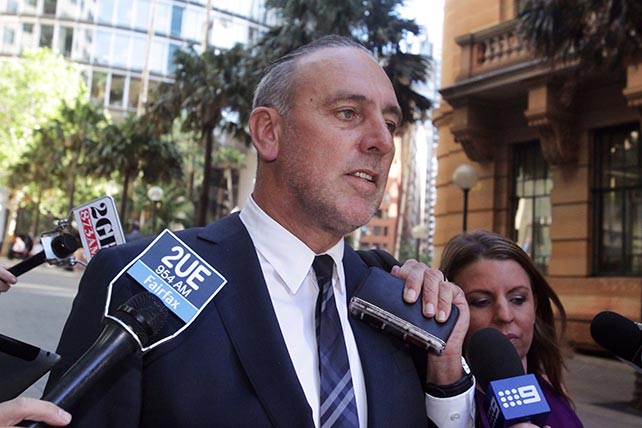 Last week, Australia's Eternity News announced that the court date for Hillsong Church's senior pastor Brian Houston was moved to January 27, 2022. Houston has been charged with concealing information about his father's child sexual abuse of a child.
The announcement was made in the Downing Centre Local Court in Sydney.
Houston was charged by the New South Wales (NSW) Police Force on August 5, 2021, after a two-year investigation concluded that Houston failed to report his father Frank Houston's sexual abuse of a seven-year-old boy during the 1970s.
Houston stepped down from his position on the church's boards in September 2021 so he wouldn't be a distraction while the court proceedings take place.
RELATED: Hillsong's Brian Houston Pleads Not Guilty to Covering Up Father's Abuse
On October 5, 2021, Houston's lawyer entered a plea of not guilty for his client. Houston says he is innocent of the alleged charges and said he was "devastated" after police said he'd concealed information regarding the sex abuse.
"These charges have come as a shock to me given how transparent I've always been about this matter…I welcome the opportunity to set the record straight," Houston said.
NSW Police say Houston "knew information relating to the sexual abuse of a young male in the 1970s and failed to bring that information to the attention of police."
Hillsong Church Scandals
Last November Hillsong announced the firing of its East Coast (NY) pastor Carl Lentz for what it called "leadership issues and breaches of trust, plus a recent revelation of moral failures." Lentz was later accused of "bullying, abuse of power and sexual abuse" by the family's former nanny.
Hillsong Church's Dallas campus closed in April 2021 after its leadership was accused of misusing church funds for the purchase of ATVs, expensive meals, designer clothes, and items for their children.
Less than a month after charges were brought against Houston, 60 Minutes Australia released a 28-minute episode titled "Hillsong Hell: Disturbing Accusations Expose the Celebrity-Favored Church." The episode featured two testimonies from women who were sexually abused by leadership within Hillsong Church. One was a college student at Hillsong College and the other was a youth leader at one of the church's campuses. When they reported the abuse, both were allegedly ignored by Hillsong Church's leadership.
RELATED: 60 Minutes Australia's 'Hillsong Hell' Details Sexual Abuse Claims Against Leadership; Hillsong Responds