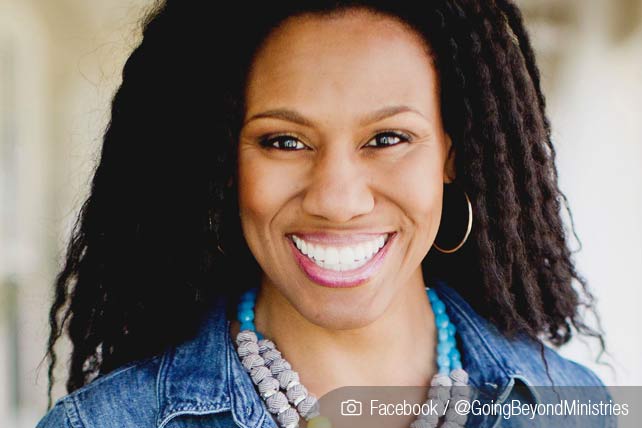 Priscilla Shirer shared an update on her recovery from lung surgery yesterday. The popular Bible teacher and daughter of Tony Evans and the late Lois Evans shared a picture on her Instagram account with one word: "Home."
"Thank you so much for whispering my name to the Father. I'm so grateful," Shirer wrote in the caption.
An update posted to Shirer's Going Beyond Ministries Facebook page included some information about the surgery from Shirer's husband, Jerry: 
Hello Everyone.
My bride put out a message last week about a procedure she had on Monday.
Surgery went well.
Doctors are pleased.
We are so grateful for your prayers.
The support Shirer has received is encouraging to the Evans family. "This IS a glimpse at the Body of Christ in action. Thank you for praying for Priscilla today," Tony Evans wrote in an Instagram post on Monday. The post included a picture of Shirer hugging Beth Moore. Moore has also posted a few updates about Shirer, including a video of herself and Christine Caine going to the hospital to pray while Shirer was in surgery on Monday.
Shirer announced last week that she would be undergoing surgery on Monday, January 13th to address a problem in her left lung. "Three years ago, my doctors discovered a small nodule in my left lung. Several pulmonary specialists and I have watched it meticulously since then," Shirer wrote on her Facebook page. "This past summer, it was clear that something surgical needed to be done as the nodule had begun to grow and show signs of dangerous irregularities."
Shirer went on to explain that the surgery was put off due to the past few months being "filled with a lot of difficulty" for her family, thus delaying the needed surgery. The Evans family recently laid their matriarch, Lois, to rest after the second round of a battle against biliary cancer.