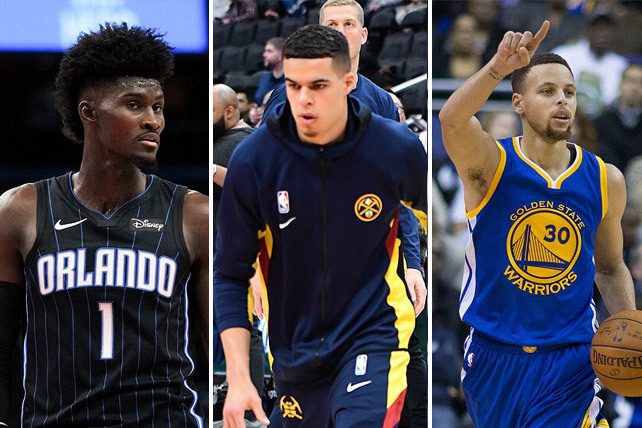 The 2023-2024 NBA season kicked off this week, with 30 teams hitting the court for the first of their 82 regular-season games. Amid all the hype, competition, and statistics are Christian NBA players, coaches, assistants, and chaplains who follow Jesus and aren't afraid to talk about their faith.
Here's a look at 12 Christians in the NBA—10 players and two coaches—who glorify God while in the sports spotlight.
10 Christian NBA Players for 2023-2024
1. Jonathan Isaac
In addition to being a power forward for the Orlando Magic, 26-year-old Jonathan Isaac recently launched UNITUS, an anti-woke clothing brand. The target audience, he said, includes "parents who want to buy their kids sneakers and clothes but wanna give their money to a company that they know is gonna work towards bolstering their values."
Isaac, who refused to kneel during the national anthem amid the Black Lives Matter protests in 2020, encourages Christians to be proud, not ashamed, of their beliefs. "As the day continues to get darker and darker and crazier and crazier," he said, "you standing up for what you believe is only going to get harder. But it's only going to become more and more necessary."
In 2022, Isaac released the book "Why I Stand." In it, he shares his Christian testimony and describes how he lives out his faith. At Liberty University's Convocation last month, Isaac encouraged other young Christians to stand up boldly for God. "God is trying to equip each and every one of you with purpose, and you're going to carry out something for the Kingdom of God," he told students.
"It's going to be a stand in one way or another, if it's before the Lord or in your everyday life, and you're going to have to do it or you will not be who God has created you to be."